Marshmallow
Althaea officinalis
An exciting discovery for any budding herbalist, marshmallow root tea is a wonderful demulcent for soothing dry tissues and easing digestive discomfort.*
Common Name
Marshmallow, Mallow, Whitemallow, Common Marsh Mallow, Mallards, Mauls, Mortification Root, Sweet Weed
Parts Used
Root, Leaf, Flower
Herbal Actions
Demulcent, Emollient, Expectorant
Health Benefits
Digestion, Respiratory, Seasonal Care, Throat Health
Marshmallow, beyond the sugary confection of campfire adventures.
What are the Benefits of Marshmallow?
Slippery and smooth, marshmallow root tea is traditionally used to calm tissues throughout the body.* As our herbal predecessors learned long ago, soaking the root of the marshmallow plant in cold to room temperature water results in a viscous, silky smooth tea. With the help of modern science, we now know this phytochemical reaction is attributed to mucilaginous polysaccharides found within the leaf and root of mallow.
As the name implies, a mucilages are slippery, slimy, almost mucous-like sugar compounds, which attract and gather water molecules, growing and swelling in size as they envelope more and more hydration. The result is a noticeable thickening to your water, complimented by a sweet, coconut-ty flavor. It is this water infusion that brings out marshmallow root's benefits to moisturize and soothe delicate mucous membranes lining the digestive tract.*
Folklore & Historical Use of Marshmallow
Believe it or not, the super sweet, hurts-your-teeth sugar puffs of today date as far back as ancient Egypt. Back then, marshmallow's main ingredients were simply honey and a strong decoction of marshmallow root. This sweetened syrup was then slurped down to soothe tissues. Perfected by the confectioners of 19th century France, marshmallow root remained the primary ingredient of marshmallow candy up until very recent history.
Thanks to our modern herbal bloggers, you can easily find a traditional marshmallow recipe online to test your skills at recreating this child-approved herbal treat!
Botanical Description & Habitat
Marshmallow's preferred habitat is indicated in its name. This water-loving herb thrives in moist, boggy marshlands and grows along the edges of waterways. A perennial herb, which can grow up to 3 feet tall, marshmallow is in the same family as hibiscus. Although smaller and pale purple to white in color, a keen eye reveals flowers that are similar in design. The leaves are 3 to 5 lobed, roundish, and soft to the touch on both sides.
Easy to cultivate in your home garden, choose a spot with moist but well-drained soil, and wait until the fall of the plant's second year to harvest the roots.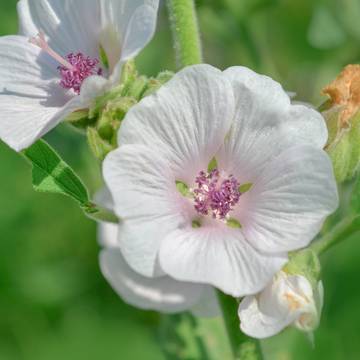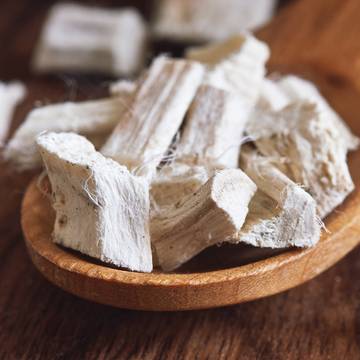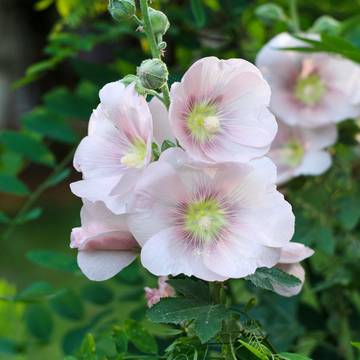 When To Use Marshmallow

Throat Health
After singing your heart out or chatting up a storm.

Seasonal Care
Paired with immune-supportive herbs for an extra coat of protection.

Digestion
As needed, to soothe hot + fiery tummy troubles.

Respiratory Health
When a dry snap blows through the air.
Would You Like to Set Up Auto Delivery?
Would You Like to Set Up Auto Delivery?
Would You Like to Set Up Auto Delivery?
Would You Like to Set Up Auto Delivery?
Additional Information
Important Precautions:
Marshmallow mucilage may slow the absorption of other medicines. Take ½ to 1 hour before or after administering other medications.
Legal Disclaimer:
The information and other content in this article are designed to provide a general overview of the botany, cultural history, and traditional uses of this herb. It is not intended and should not be construed as health advice. Every person is unique and you should consult with your health care provider before using any herbal product or supplement.