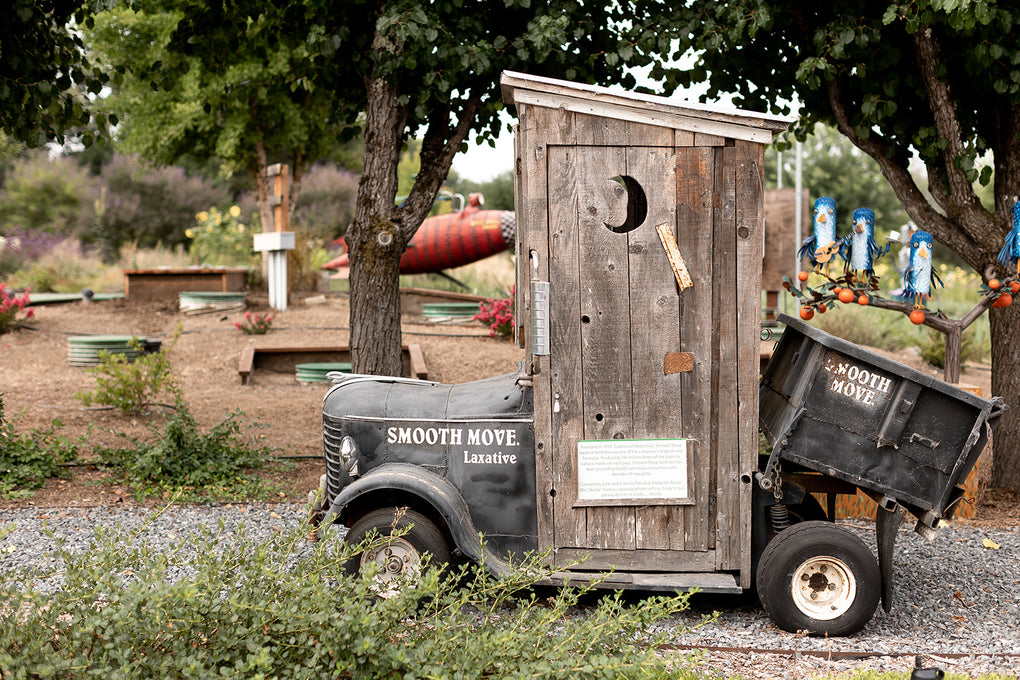 More About Us
Individually we make a choice. Together we make a difference.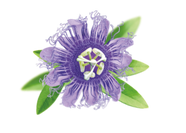 ROOTED IN PURPOSE
We believe medicinal herbs hold the power to create change.
In any great story, chance plays a vital role. In the late 60s, the stars aligned when herbalist Rosemary Gladstar met community activist and environmentalist Drake Sadler. Entrenched in the spirit of the age, and their pursuit of healthful alternatives to the mainstream — lifestyle, natural foods, and herbal remedies — they planted the seeds for their shared vision of a new kind of herbalism. In 1974, they founded Traditional Medicinals. Nearly fifty years later, we're going strong — partnering with suppliers and sourcing communities around the world to bring the best ingredients to our products and to you.

Traditional Medicinals has always been a company rooted in purpose. Working with our partners, suppliers, and sourcing communities, we want to create a positive impact on the world. As a certified B Corp and a registered California benefit corporation we continue to improve our partner-centered, people-first approach to produce an engaged, vibrant community that enhances the well-being for everyone we work with.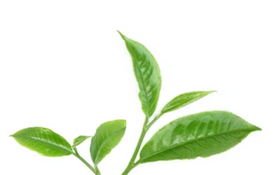 Our Leadership Team
From the earliest days of Traditional Medicinals, we've been driven by a vision that doesn't settle for status quo, that isn't content with growth alone, that prioritizes people, product, and planet over profit.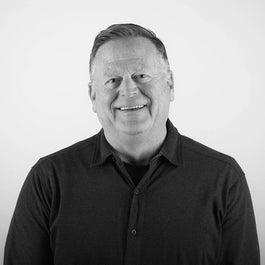 Learn More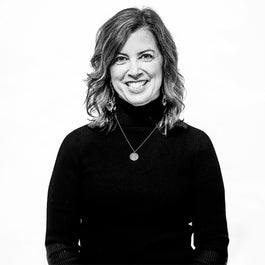 Learn More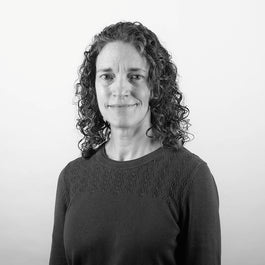 Learn More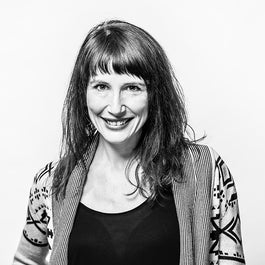 Learn More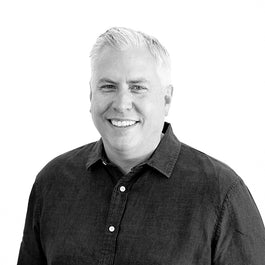 Learn More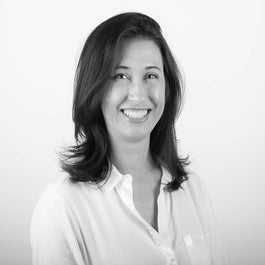 Learn More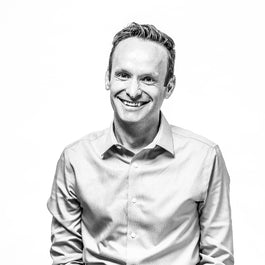 General Counsel & Corporate Secretary
Learn More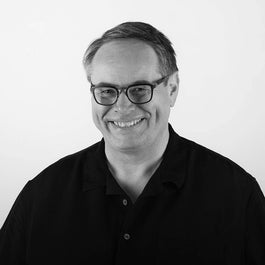 Learn More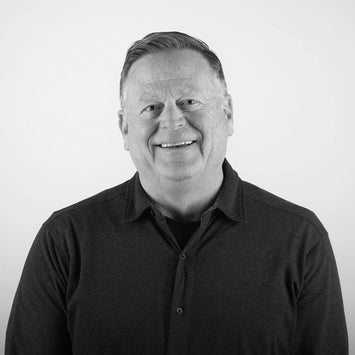 Gary Gatton
Chief Executive Officer
Gary joined Traditional Medicinals in 2013 as our Chief Customer Officer to focus on driving the next phase of the company's growth, including expanding distribution beyond our roots in natural grocery to conventional grocery and e-commerce. In April 2022, Gary was promoted to the role of Chief Executive Officer.

Prior to Traditional Medicinals, Gary spent more than 25 years managing sales at national food and consumer goods companies, including a 10-year stint selling the Kashi brand in the U.S. and Canada. Additionally, he led Kellogg's global Walmart business, was the head of sales for Kellogg Canada and ran Trade Marketing and Shopper Marketing for Kellogg's US. Business. He has also held several positions in sales for both Procter & Gamble and Pillsbury. Gary earned a BS in Finance from Ball State University. Although he enjoyed his extensive career in large consumer goods companies, Gary found he wanted to use his experience towards a more purpose-driven business, a place where all stakeholders are valued.

In his spare time, Gary enjoys spending time with his family, hiking, travel and history.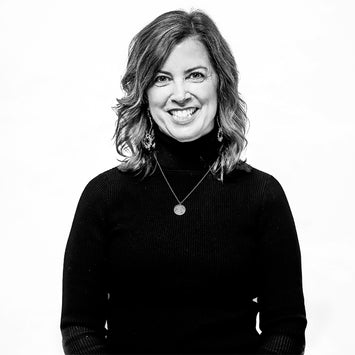 Kristel Corson
Chief Marketing Officer
Kristel joined Traditional Medicinals in 2022 to focus on building the brand for its next phase of growth, rooted in purpose and delivering amazing products that harness the power of plants and their many wellness properties.

Prior to Traditional Medicinals, Kristel spent more than 30 years helping beloved brands like Clover Sonoma, LeapFrog, Jamba Juice and Clif Bar & Co. meet or exceed business objectives through a combination of innovative new product launches, strong retail presence and marketing programs that create positive, lasting consumer connections.

In her last role at Clover Sonoma as Chief Revenue Officer, Kristel led the transformation of the brand from a values based regional brand to a national conscious consumer brand through mission driven branding and innovative new products. Kristel earned a BS in Business Administration with a concentration in Marketing from San Francisco State University.

She lives in Sonoma County with her husband and two children and proudly supports her community as a Bay Area native.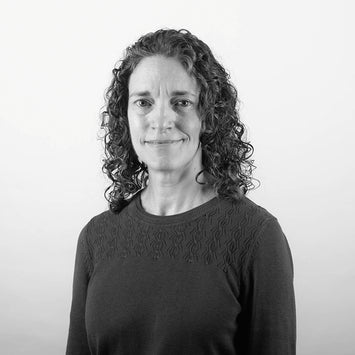 Delia Diaz
Chief Financial Officer
Delia is our Chief Operating Officer and has been with Traditional Medicinals since 2018. In this role, she is responsible for Strategic Planning, Finance, Accounting, Manufacturing, and Information Technology. She may have grown up a savvy city girl from the North Side of Chicago, but coming from a farm family with Cuban roots, she can't help but have the heart of a country girl. The food and beverage sectors have been a staple in her career, and a fundamental component of her strong family life.

Earning her CPA and Bachelor of Science in Accounting from DePaul University in 1985, and then a Master of Management in Marketing and Strategy in 1991 from Northwestern University's prestigious Kellogg Graduate School of Management, Delia's career trajectory has led her to Arthur Andersen & Co., Kraft Foods, and Mars Petcare, among others. Delia believes that there is plenty of fun to be had in focusing on the fundamentals while scaling up a fast-growing company.

In her free time, Delia is regularly on the move. As an avid traveler, she's had the opportunity to visit over 50 countries across all continents of the globe. She also loves sports and the outdoors, spending her free time hiking or cycling.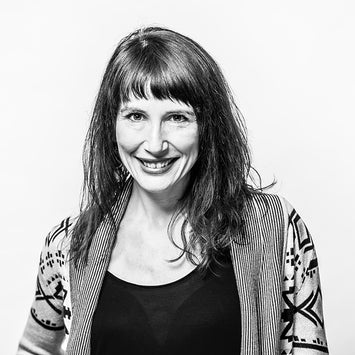 Taryn Forrelli
Chief Science Officer
Taryn is our Chief Science Officer and is responsible for our Quality, Supplier Quality, Innovation and R&D teams. She is a Naturopathic Doctor and wellness expert with a passion for science, innovation, and formulation. She has spent nearly 20 years working in the natural products industry including 12 years with New Chapter and 4 years with OLLY. She has an entrepreneurial spirit and an outstanding track record in innovation working with incredible teams to launch over 60 science-backed dietary supplements. She understands and respects what TM has achieved over the years and is aligned with working within a purposeful organization. Taryn fell in love with herbal medicine when she was a premed student at the University of Massachusetts, Amherst. Inspired to learn more about plant chemistry, human physiology, ancient herbal wisdom and the healing power of nature, she went on to study naturopathy at Southwest College of Naturopathic Medicine in Arizona.

A native of the Boston area, Taryn has called Marin home for the last 7 years. She is an avid hiker, cyclist, and trail runner who enjoys stopping often along the trail to immerse herself in the beauty of nature and appreciate the wonders of plants. She also loves cooking and spending time with her two kids, Olive and Perry.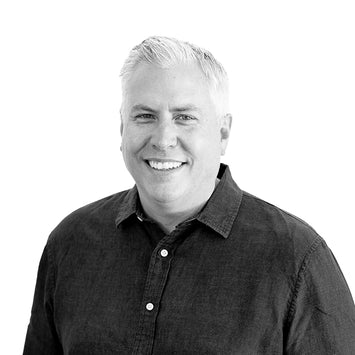 Dale Gelinas
Chief Customer Officer
Dale is the Chief Customer Officer for Traditional Medicinals and has been with the company since 2019. First joining as Director of Sales Canada, Dale was a change agent leading a successful brand refresh and transitioning to a Traditional Medicinals led Canadian sales team. In 2020, he was instrumental in establishing the Sales Strategy & Planning center of excellence within the Sales function. In December 2021, Dale was promoted to Chief Customer Officer and now oversees global sales.

Dale's passion for the customer began at an early age, working as a part-time produce clerk at a local Safeway store in Calgary, Canada, where he grew up. After earning a Bachelor of Commerce from the University of Calgary, he spent the next twenty-five years in consumer-packaged goods, holding senior sales roles in several organizations. These included seventeen years at the Kellogg Company, a leading global breakfast & snack food company, three years at Dare Foods, a Canadian family-owned cookie & cracker company, and three years at ACE Bakery, a maker of European-style artisan breads & baked goods.

Dale believes that partnering with key stakeholders and being a customer centric organization builds lasting relationships across companies and is essential to delivering long-term mutual growth and performance. He loves the Traditional Medicinal story and purpose, and believes we are making the world a better place one cup of tea at time.

In his free time, Dale enjoys vacationing with family, walking the family dog, attending live music events, and watching hockey. He currently resides in Burlington, a suburb of Toronto, Canada.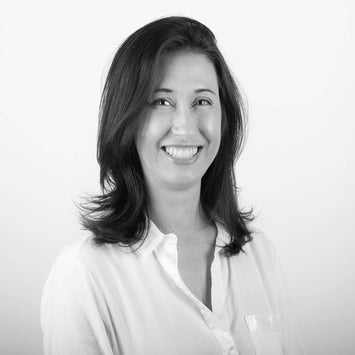 Jamie Horst
Chief Purpose Officer
Jamie joined Traditional Medicinals in 2019 as our Chief Purpose Officer. She manages TM's sustainability efforts including risk assessment, Zero Waste Project, regenerative and carbon strategy, and supply chain data management. Jamie is a recognized leader with expertise in corporate responsibility, sustainability, shared value creation and employee and community engagement.

In January 2022, Jamie's role officially expanded to include the Human Resources team. She leads the purpose practice including environmental and social sustainability efforts. Previously, Jamie was the Senior Director of Corporate Responsibility at McKesson, a Fortune 6 healthcare company. Prior to that she was the Senior Director, Employee Engagement and Corporate Responsibility at Visa and served as the Director of Community Engagement at the Alcoa Foundation for 10 years.

Jamie earned a MS, Leadership for Sustainability, from University of Vermont, an Executive Certificate in Strategic Reputation Management from Dartmouth College, and MBA, Strategic Management, Organization Behavior from The University of British Columbia and a BS in Business Administration, IT, Finance and Accounting from Duquesne University.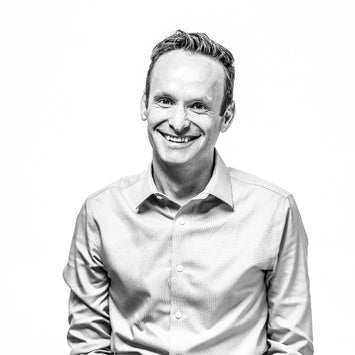 Jeremy Johnson
General Counsel & Corporate Secretary
Jeremy joined Traditional Medicinals in 2011 and was promoted to General Counsel in April 2022.
Prior to joining the company, Jeremy worked at several law firms in areas related to intellectual property and consumer products litigation. He then realized his skills could be better used towards a purpose driven company, helping it grow and flourish.

Jeremy earned his BA in Spanish Linguistics from UC Irvine, his MBA from UC Berkely Haas School of Business, and his JD from Tulane University Law School.

In his spare time, Jeremy enjoys working out, traveling, and spending time with friends and family.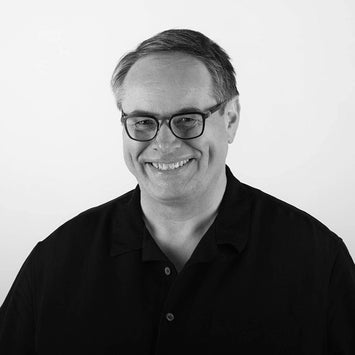 Dale Perrott
Chief Operating Officer
Dale is our Chief Supply Chain officer and has over 30 years of experience directing supply chain and operations to integrate complex business systems. Before joining Traditional Medicinals in 2021, Dale led global supply chain and process improvement management at Florists Transworld Delivery, Starbucks, and E&Y/Capgemini. In addition, Dale led domestic and international supply and technical positions at Gatorade (Quaker Oats Company). He has a BBA in Transportation/Logistics from Iowa State University and an International Logistics Certification from the University of Tennessee.

Dale believes that well-designed sourcing choices will positively shape the world in which we live and has a personal interest in sustainable energy alternatives. He enjoys becoming involved with local charitable causes, universities, and non-profit organization boards and committees.

In his spare time, Dale enjoys supporting friends and family on architectural design and infrastructure support of remodels and new homes. He likes international travel, especially to Luxembourg. Dale serves on the Luxembourg American Cultural Society Board of Directors with a mission of preserving the roots of heritage and nurturing the leaves of ongoing relationships between Luxembourg and America.
1974
Rooted in Wellness
The early days of Traditional Medicinals first took root in a small herb shop alongside the winding Russian River surrounded by towering redwoods in Sonoma County, CA. 

Rosemary Gladstar, now a renowned herbalist in her own right, was blending our original herbal formulas for Throat Coat, Mother's Milk, and Smooth Move in her home to give out to friends and family. Drake Sadler, a young activist, saw the need in the community for accessible herbal wellness and together the first seeds were planted.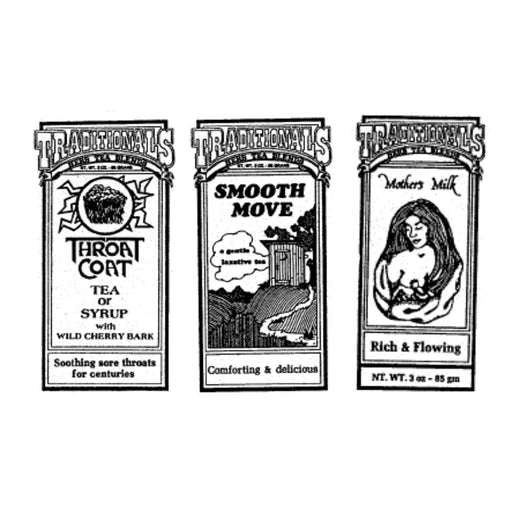 1981
Pioneering Organic
We source organic, because we believe in the positive impacts it has on environmental sustainability, biodiversity, and overall ecosystem health. 

Beginning in 1980, we were the first U.S. manufacturer to market a range of organically and domestically grown herbal products. These products were primarily sourced from our long-term partner Trout Lake Farm in Washington - one of the first organic farmers of medicinal plants who we still source from today.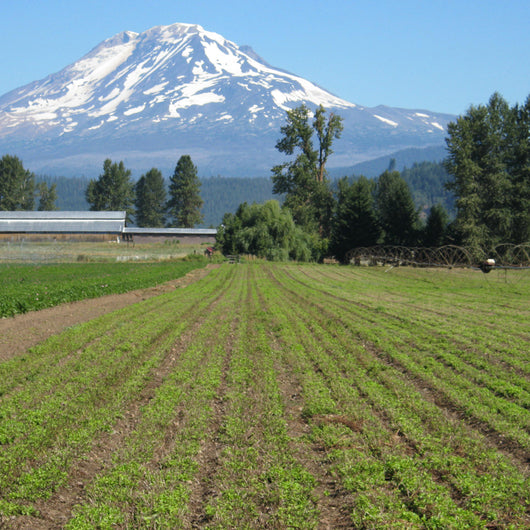 1982
The Power of Plant Science
Led by the art and science of long-held plant knowledge, we also recognized the importance of scientific rigor. In 1982, we established our first in-house lab. We began documenting our formulations and systemizing our product quality processes.

From the wild to the field, the spirit of herbalism and powerful plant science are rooted in all we do.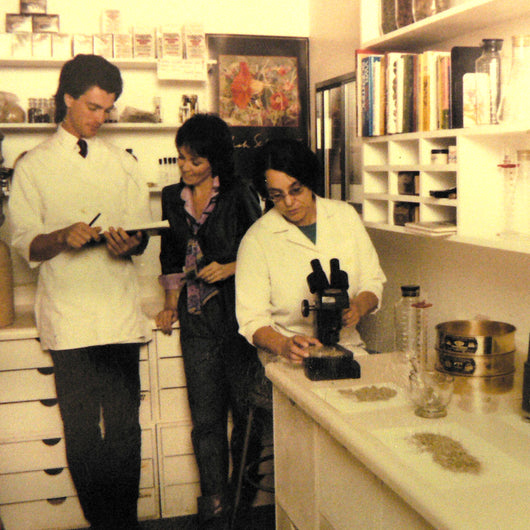 1998
Playing Fair: Supporting Farmers and Collectors
As we continued to grow as a company, so did our relationships in our sourcing communities. As our founder Drake traveled to sourcing communities, he saw the economic disparity in rural areas for farmers and collectors.  

To ensure that we continued to have access to quality herbs that met our high standards, while also supporting the wellbeing of our farmers and collectors, we began exploring fair trade certified herbs. 

These certification provides traceability and pays farmers and collectors premiums in addition to fair market value prices for their quality herbs.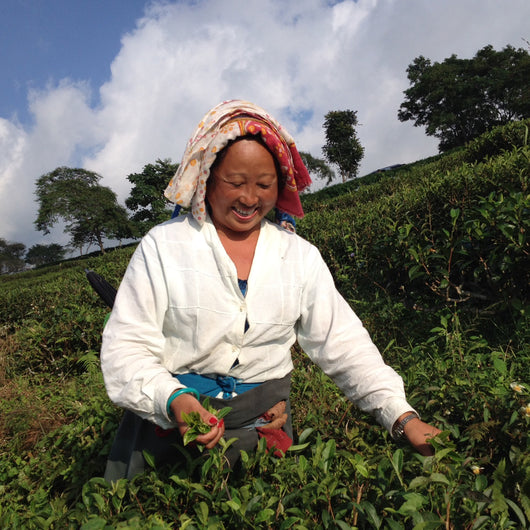 2004
For the Love of Pandas, Berries, and Tea
In 2004, we began a long and incredibly meaningful journey while searching for a sustainable source of schisandra for our EveryDay Detox® tea. 

Schisandra berries share habitat with the endangered, giant panda bear, which needs a balanced ecosystem to survive. Fifteen years later our collaborative resulted in the world's first panda-friendly certification. Sustainable harvesting practices now protect the biodiversity of the region, allowing both schisandra berries and pandas to thrive.

We are proud to be the world's first company to feature Giant Panda Friendly-certified products and honored to have our EveryDay Detox® tea as a history-making product.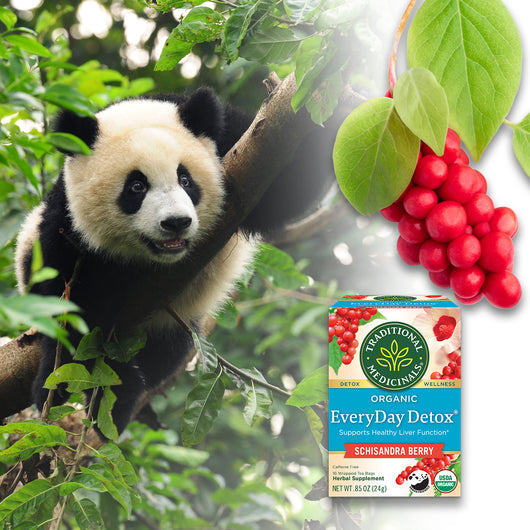 2008
Partnering for Equity
As we continued to support communities through certifications like Fair Trade and FairWild, we also saw specific needs in our sourcing communities that weren't being met. The Traditional Medicinals Foundation was formed with a mission of focusing on supporting community led initiatives in our source communities around the world. 

Together with farmers, collectors, and their families the Foundation worked to address fundamental issues of food and water security, healthcare, education, and women's empowerment.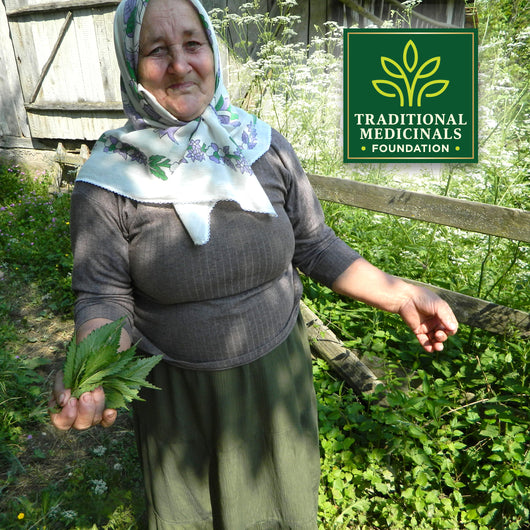 2010
Holding Ourselves Accountable
In 2010, we became one of the first natural products companies to receive a B Corp certification. 

As a certified B Corporation our company's overall environmental and social performance is measured and independently verified by B Lab. Choosing this third-party verification gives us the best chance for transparency and reinforces our commitment to business as a force for good. 

Since then, many other natural food and beverage companies have joined the movement and gained B Corp certification. We are honored to have been a part of this by showing the value of investing in equitable and sustainable business.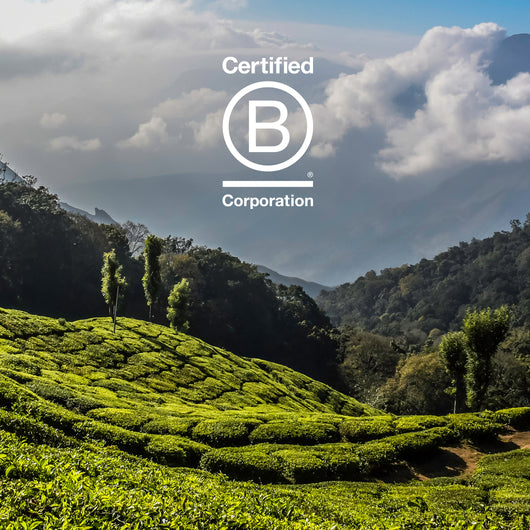 2020
Tending our Roots
We approach taking care of our team and local community with the same level of passion as we do for our source communities. We are all connected and working together towards our greater purpose of healing and protecting the natural relationship between plants, people, and the planet.

In 2020, as an organization, we voted to partner with five incredible Sonoma County-based nonprofit organizations. These organizations are involved with increasing food security and access to medicinal herbs through funding and engagement activities like gardening. Each of these partners receives a yearly grant and creates unique opportunities for our team to volunteer and connect back to their community.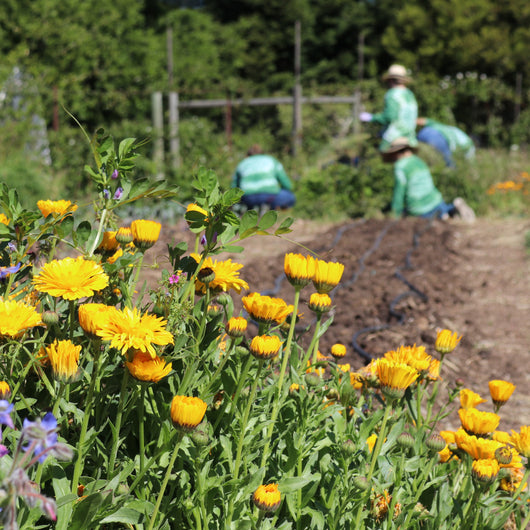 2023
Looking to the Future
Today, we are still a company rooted in purpose. We are an independent, botanical wellness company that embraces sustainability, ingredient purity, and social and environmental activism.

We are continually looking for ways to increase these efforts. We are setting a Science Based Targets initiative, the gold standard for ambitious emissions goal setting. This effort deepens our relationships within our source communities and continues to nurture the vital connection between herbs and humanity.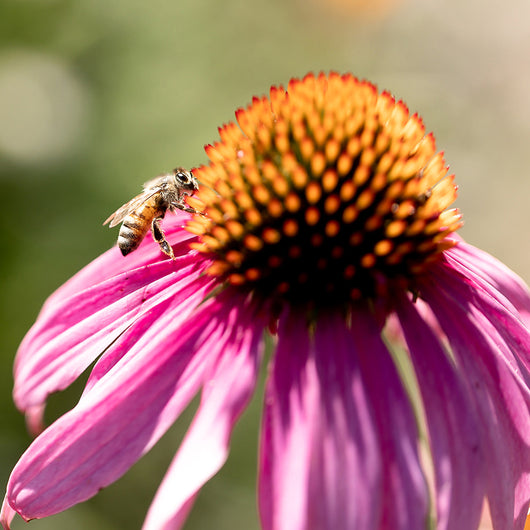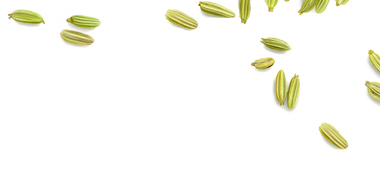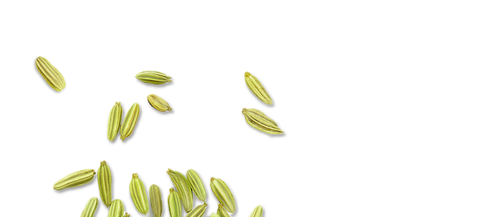 Meet Our Board of Directors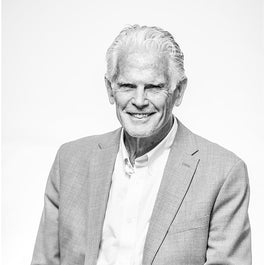 Co-Chair, Board of Directors
Learn More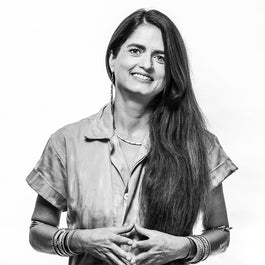 Co-Chair, Board of Directors
Learn More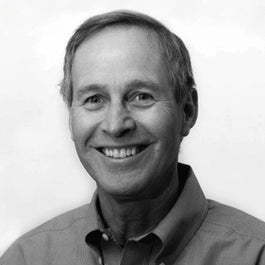 Learn More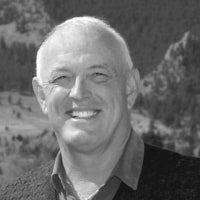 Learn More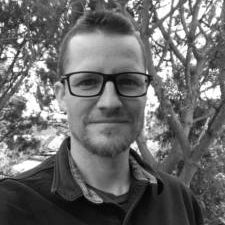 Learn More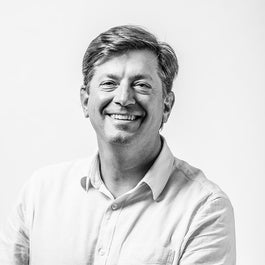 Learn More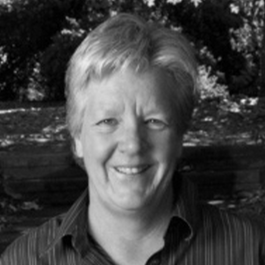 Learn More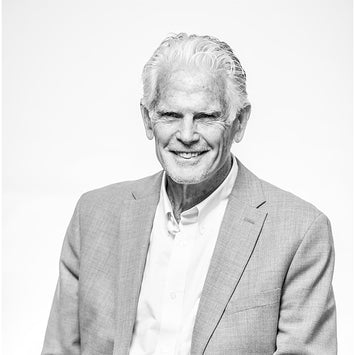 Drake Sadler
Co-Chair, Board of Directors
In the early 1970's, Drake Sadler was a community activist who believed that empowered people could change the world for the better. His mission was to promote the knowledge of Traditional Herbal Medicine, while creating fair and equitable trading relationships with the mostly impoverished people around the globe who collect and grow medicinal plants. For the past four decades, Drake has guided Traditional Medicinals through a time of incredible change, leading people to a newfound respect for herbalism.

As Drake said recently: "With the support of our health conscious consumers and the introduction of organic agriculture, we have developed a unique business strategy which reduces poverty and hunger, rebuilds families and restores their self-sufficiency, and provides economic stability in the rural indigenous communities where our herbs come from. Herbal experts from Traditional Medicinals are constantly working to improve herb quality and social conditions in these communities, but it isn't necessary to travel to distant native villages to see that the entire planet desperately needs new social business models which are non-exploitive, free from discrimination, environmentally sustainable, nurture our spirits and serve humanity."

Traditional Medicinals has pursued the rigorous process of getting nearly every product certified organic, and many also certified Fair Trade and now Fairwild. We've also built strong relationships with supply partners that affect real change.

For Drake, Traditional Medicinals is a vision realized, and after all these years, the ideals he started out with remain fundamental to the core values of the company.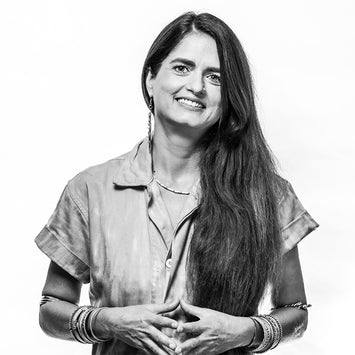 Nioma Sadler
Co-Chair, Board of Directors
Nioma Narissa Sadler is the Founder of WomenServe, the Co-Owner of the wellness tea giant, Traditional Medicinals Inc. and the Co-Founder of the Traditional Medicinals Foundation. She has spent over ten years working on social change for women and girls, turning her life's passion into a powerful force for change.

In 2006, as the Goodwill Ambassador for Traditional Medicinals, Inc., her dedication led her on a journey into herb sourcing communities in Rajasthan, India. She began developing initiatives around gender inequality, education, and water scarcity and founded WomenServe as a nonprofit organization dedicated entirely to unlocking the potential of women and girls.

Nioma bases her community development philosophy on the teachings of Mahatma Gandhi and Dr. Martin Luther King, Jr. and takes her life mantra, "Love and Serve," from India's spiritual leader, Amma.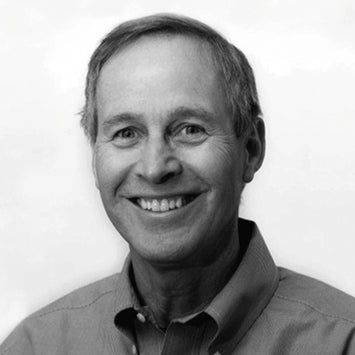 Dr. John B. Elstrott, Jr.
Board of Directors
Dr. John Elstrott adds a wealth of knowledge and a great understanding of our mission and purpose as a board member at Traditional Medicinals. He has a long career in the natural foods industry, including working as Chief Financial Officer of Celestial Seasonings and serving as Chairman of the Board for Whole Foods Market, Inc.

Dr. Elstrott is the Co-founder and Chairman of The Climate Food Company and a Director for the Applied Ecological Institute. He is also a Co-Founder of Resource Environmental Solutions and past Chairman of the Board.

In addition, Dr. Elstrott is an Emeritus Professor of Entrepreneurship and Executive Director of the Institute for Entrepreneurship at Tulane University's Freeman School of Business in New Orleans, LA.

He is the Founder and Emeritus Director of the Tulane Family Business Center and has served as an economic development and strategic planning consultant for state and municipal governments. He's also an active entrepreneur in the venture capital, wetlands mitigation, banking, pharmaceutical, financial services, medical and functional food industries. Dr. Elstrott has won numerous teaching awards including the National Freedoms Foundation Leavey Award for Excellence in Private Enterprise Education, the Edwin Appel Prize for bringing Entrepreneurial Vitality to Academe, and the James T. Murphy award for Teaching Excellence. He was named the Ernst and Young Louisiana Entrepreneur of the Year in 1997 for his support of entrepreneurship education, and in 2007 he was awarded the Howard W. Wissner Award in recognition of a professor who has displayed excellence in teaching, interest in students, and their activities and exceptional efforts to improve the A. B. Freeman School of Business.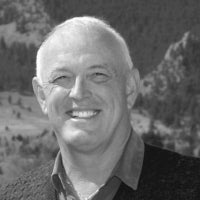 Mark Retzloff
Board of Directors
Mr. Retzloff is a pioneer in the organic and natural foods industry with a 49-year career starting and managing successful companies. Co-founder, former chairman, and CEO of the Boulder, CO-based Alfalfa's Markets, he also co-founded Aurora Organic Dairy in 2003, and currently acts as a senior advisor to the company. He served the University of Michigan's School for the Environment and Sustainability, (SEAS), as Practitioner-in-Residence from 2014 to 2016. He is currently Chairman of the Board of Natural Habitats Group, a Netherlands-based, fully integrated leader in organic sustainable palm oil production, processing, and distribution. He currently mentors, counsels, consults and advises numerous leaders and companies in the natural, organic, local and sustainable food sector.

Mr. Retzloff started his career in natural foods retail, as co-founder of Eden Foods, Rainbow Grocery, and the original Alfalfa's Market's, which merged with Wild Oats Markets in 1996. In 1990, Mr. Retzloff was chairman of the Organic Food Alliance which was instrumental in passing the 1990 Organic Food Production Act in D.C. Mr. Retzloff went on to become the co-founder of Horizon Organic Dairy. There, he served as Chairman, CEO and President International. He then became Chairman of Rudi's Organic Bakery where he helped execute a successful turn-around.

He lends his knowledge as a board member and advisor to emerging companies, which have included Blue Horizon Organic Seafood, BlueSun BioDiesel, Boulder Ice Cream, Crocs Footwear, Evol Burritos, Goddess Garden, Haystack Mtn. Goat Cheese, Sambazon Acai, Traditional Medicinals, Tempt Hemp Milk, and Uncle Matts Organic Juice. Mr. Retzloff is a founding partner at Greenmont Capital Partners, and Founder and former Chairman of The Organic Center and he is a past 11-year board member of RSF Social Finance.

Mr. Retzloff sits on the University of Michigan's School for the Environment and Sustainability, SEAS, Dean's Visiting Committee and is chairman of the Advisory Board for the University of Michigan's Center for Sustainable Systems, CSS. He also serves on the Board of the Center for Ethics and Social Responsibility, CESR, at Leeds School of Business at the University of Colorado, Boulder and also is Co-Chair of the Advisory Board of CU's Masters in the environment school, MENV. He recently joined Colorado State University's School of Agriculture Dean's Advisory Board. Mr. Retzloff is also Member of Blackstone Entrepreneur Network Leadership Group. In the greater Boulder community, he is past president of Community Food Share, past President of Growing Gardens, current board member of Boulder Open Space Conservancy, BOSC and Co-Founder of Naturally Boulder.

Mr. Retzloff received his B.S. degree in Environmental Studies from the University of Michigan and has received several awards, including the Organic Trade Association's Lifetime Leadership Award, the Boulder Chamber of Commerce's Lifetime Achievement Award, and Entrepreneur of the Year Award, Naturally Boulder's Lifetime Achievement Award. He was inducted into the Boulder County Business Hall of Fame and New Hope Natural products' "Hall of Legends."

Mr. Retzloff lives on a farm with his wife, Terry, outside Boulder, Colorado, where they raised their three children. In his free time, he enjoys gardening, golf, and visiting his home in Hanalei Kauai, Hawaii.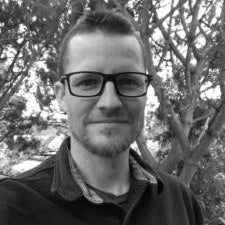 Tripp Baird
Board of Directors
Tripp is an entrepreneur, impact investor and advisor who has dedicated his entire career to health, wellness and sustainability. As a younger man, Tripp was heavily influenced by his father, an early investor in the organic movement. This early exposure, coupled with his active outdoor lifestyle, a spiritual practice in Buddhism, and a love of systems has driven an ongoing passion for supporting the Health and Natural Foods (HNF) world.

After co-founding Partnership Capital Growth, a merchant bank focused in healthy, active and sustainable living, Tripp founded and is serving as managing partner for The Builder's Fund. This private equity platform and fellow B-Corp invests in purpose-driven companies in the areas of sustainable food and agriculture, health and wellness, environment and resource efficiency, and social justice.

Throughout his career and among his many credentials, Tripp has invested in, secured funding for and helped develop successful brands like Manduka, Sambazon, Planet Organic, Pure Organic, Equator Coffee, BOGS Footwear, Muscle Milk, Faraday Bicycles, Ragnar Relay, Urban Remedy, New Leaf Paper and Mrs. Green's Natural Markets. He is a dual magna cum laude graduate of Harvard University.

When not lending his financial expertise to the next great HNF company, Tripp can be found teaching yoga, making art, or enjoying the outdoors with his wife and two sons near their home in the San Francisco Bay.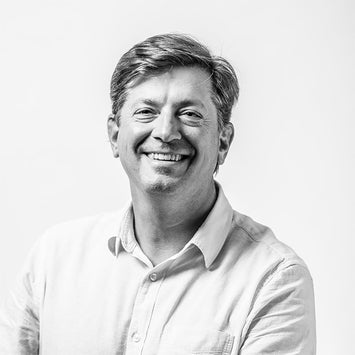 Stephen Hohenrieder
Board of Directors
Stephen serves as the CEO and Chief Investment Officer of Grounded Capital, a firm he founded after exploring the role of capital in building the health of diverse systems over fourteen years. He works with investment teams to build strategies and manage investments, and collaborates with aligned partners to pursue ideas and solve problems.

Stephen is particularly interested in the opportunity to support the health of people and our planet through food and agriculture, in relationship with capital, the built environment, energy and natural ecosystems. He has invested private capital across different categories of food, from soil to the consumer, over the past decade. For the first part of his career, Stephen invested across a broad range of assets on behalf of family offices and related entities. He graduated from Cal Poly, San Luis Obispo with a degree in Agribusiness. Stephen enjoys being outdoors, in the mountains, skiing, hiking, playing tennis, and traveling with his family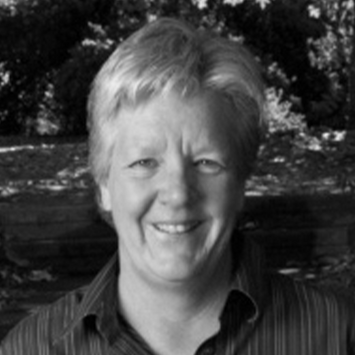 Katie Huggins
Board of Directors
If you want to understand Katie's basic approach to life, all you need to do is read the bumper sticker that says," I am a tree hugging dirt worshiper." Her interest in plants began in childhood, when she would spend time visiting the various plants in her backyard. Eventually, she went on to study plants through the lenses of a variety of scientific disciplines and through her work in the natural products industry.
Katie has been with us since 1997 and is definitely one of our preeminent herbal experts, as well as a key member of our management team. She has been responsible for developing our Quality Control testing laboratory and testing programs, as well as growing the QC department from a staff of 5 to 12. She's been instrumental in our work to transition to mostly organic, pharmacopeial ingredients. She's also devoted time over the past number of years to an agricultural study of senna (the primary ingredient in our popular Smooth Move teas). Prior to her work with us, Katie spent a decade in the natural products industry at Celestial Seasonings and 4 Health.
Katie brings an exceptional level of knowledge and passion to her work in Technical Services, where she oversees our Quality Control, Legal & Regulatory, and Research & Development Departments. Katie's advocacy for plants—whether that shows up in a commitment to pharmacopeial standards, rigorous quality control processes, rational formulation approaches or sustainability efforts—has fundamentally influenced the culture of our organization and we are very grateful for her contributions.
When not in the lab, you can find Katie working in her organic garden, which she aspires to turn into a small-scale farm, where she grows herbs, vegetables, flowers, fruit and nut trees on her urban lot.