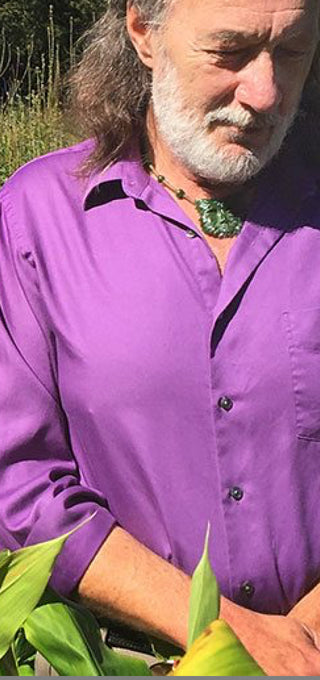 Our Experts
Garden geeks, free-thinkers, dog lovers, and deeply devoted, well-trained, passionate people.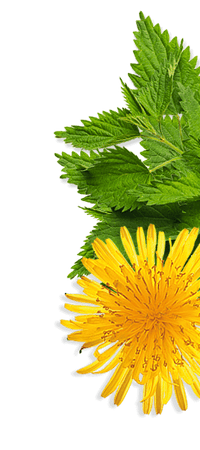 Meet Our Herbal Experts
We have the good fortune of working with some of the most renowned and respected herbal experts in their fields. From herbalists, chemists, and ethnobotanists to sourcing experts, teachers, and clinicians, our team takes great pride in their work. Whether they are formulating our herbal wellness products, seeking excellence in quality control, working on new sustainability initiatives, or educating and marketing to our customers, they represent a depth and expertise of herbal knowledge that is second to none.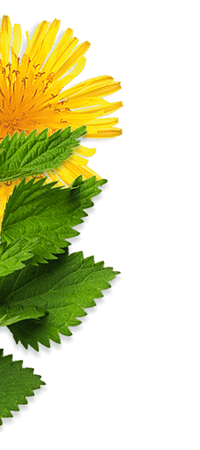 RESEARCH FELLOW, MEDICINAL PLANTS AND BOTANICAL SUPPLY CHAIN
Get To Know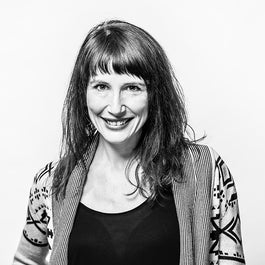 Get To Know
PRINCIPAL SCIENTIST, BOTANICAL MICROSCOPY, QUALITY CONTROL
Get To Know
Principle Scientist, Chief Formulator, Herbal Educator
Get To Know
PRINCIPAL SCIENTIST, SUBSTANTIATOR, ABC ADVISORY BOARD MEMBER, FELLOW OF THE LINNEAN SOCIETY (FLS)
Get To Know
Director Of Innovation, Staff Clinical Herbalist
Get To Know
Senior Scientist, Botanist, Project Technical Leader
Get To Know
Marketing Communications Manager, Herbal Educator
Get To Know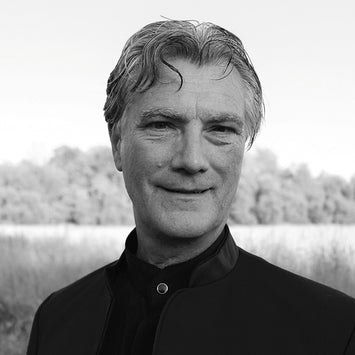 Josef A. Brinckmann
RESEARCH FELLOW, MEDICINAL PLANTS AND BOTANICAL SUPPLY CHAIN
Having a conversation with Josef is like reading an encyclopedia, a map of the world and a compilation of medicinal plant history all at the same time. An extremely knowledgeable and dedicated professional, as well as one of our key herbal experts, Josef has spent the past 37 years working in the global herbal medicinal products trade. Currently serving as our Research Fellow for medicinal plants, he spent the previous 5 years overseeing our Sustainability Department and 15 years before that overseeing our Research & Development Department, where he was responsible for formulation and scientific substantiation of our products.

Josef is very active in the herbal industry and his work with medicinal herbs extends beyond the confines of our tea company. He is a founding Board of Trustees member of the FairWild Foundation (FWF), an elected member of the United States Pharmacopoeia (USP) 'Botanical Dietary Supplements and Herbal Medicines Expert Committee', an Advisory Board member of the American Botanical Council (ABC), Advisory Committee member of the American Herbal Pharmacopoeia (AHP), and is a member of the Medicinal Plant Specialist Group (MPSG) of the International Union for Conservation of Nature (IUCN) Species Survival Commission (SSC).

Josef brings an intense rigor to his work and is a passionate champion for Traditional Herbal Medicine (THM) practices as well as sustainability initiatives. These, among many of his contributions, have had a deep and lasting influence on our culture.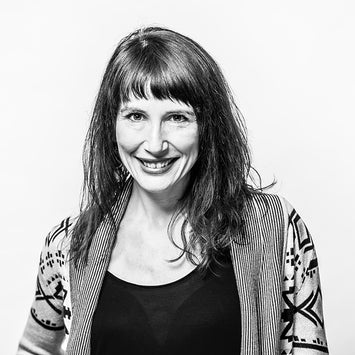 Taryn Forrelli, ND
Chief Science Officer
Taryn is our Chief Science Officer and is responsible for our Quality, Supplier Quality, Innovation and R&D teams. She is a Naturopathic Doctor and wellness expert with a passion for science, innovation, and formulation. She has spent nearly 20 years working in the natural products industry including 12 years with New Chapter and 4 years with OLLY. She has an entrepreneurial spirit and an outstanding track record in innovation working with incredible teams to launch over 60 science-backed dietary supplements. She understands and respects what TM has achieved over the years and is aligned with working within a purposeful organization. Taryn fell in love with herbal medicine when she was a premed student at the University of Massachusetts, Amherst. Inspired to learn more about plant chemistry, human physiology, ancient herbal wisdom and the healing power of nature, she went on to study naturopathy at Southwest College of Naturopathic Medicine in Arizona.

A native of the Boston area, Taryn has called Marin home for the last 7 years. She is an avid hiker, cyclist, and trail runner who enjoys stopping often along the trail to immerse herself in the beauty of nature and appreciate the wonders of plants. She also loves cooking and spending time with her two kids, Olive and Perry.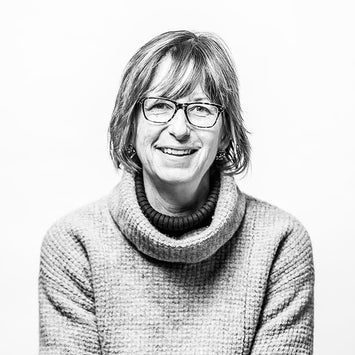 Kirsten Tripplett, Ph.D.
PRINCIPAL SCIENTIST, BOTANICAL MICROSCOPY, QUALITY CONTROL
Kirsten's interest in plants and animals became apparent when she was 3. She was dissecting hibiscus and phlox flowers by 6 and already wondering what chemicals make mints smell so good! Her innate curiosity led her to seek more information through her studies. She graduated from the College of the Atlantic, in Bar Harbor, Maine, with a B.A. in Human Ecology. She then went on to earn her Ph.D. in Mayan ethnobotany from the University of Texas, Austin (Botany), and to hold a post-doctoral research position in archaeological ethnobotany in the Department of Anthropology, University of California, Berkeley.

While managing a health food store before college, Kirsten discovered our teas (not to give her age away, but they were still sold in paper bags at that time) and thus began her self-described love affair with our teas. Later, her pursuit of ethnobotanical studies led Kirsten to the study of medicinal herbs in indigenous societies, all the while still drinking our teas. Kirsten harbored a small hope that she might work for us one day. And now, she finds herself contributing to Quality Control by serving as a Microscopist. Kirsten studies most of the herb ingredients that will be made into TM teas: she verifies the herb's botanical identity and ingredients, using plant anatomical techniques and microscope technology. And she manages our new herbarium. Kirsten loves her job at TM, where she gets to be a science geek and work with plants. She often shares the amazing microscopic world of plants with us with photos that we post on our Facebook page or here on our web site.
Guido Masé RH (AHG)
Principle Scientist, Chief Formulator, Herbal Educator
Guido is a clinician and herbal educator specializing in Western herbalism, though his approach is eclectic and draws upon many influences. He spent his childhood in Italy, in the central Alps where he first encountered medicinal plants, and in a Renaissance town called Ferrara. After traveling the United States, he settled into Vermont where he has been living since 1996. It was then he started his first herbal products business, making extracts from local botanicals gathered from the forest and a wild garden about an acre in size.

He co-founded the Vermont Center for Integrative Herbalism, a 501(c)(3) non-profit herbal medicine clinic and school that provides comprehensive services focused on whole plants and whole foods, and serves there as clinical supervisor and teacher in herbal pharmacology and therapeutics. He is a founding member of the Burlington Herb Clinic where he houses his clinical practice. He participates in herbal education at the University of Vermont, and is the author of The Wild Medicine Solution: Healing with Aromatic, Bitter and Tonic Plants (Healing Arts Press, 2013) and DIY Bitters (Fair Winds Press, 2016). A traveler since childhood, he has most recently worked to bridge the gap between traditional Maasai healers and modern medical practitioners at the Wasso District Hospital in Loliondo, Tanzania. At Traditional Medicinals his focus is on research, development, formulation and education for herbal teas, supplements, and Urban Moonshine bitters and tonics.

Guido's style focuses on conveying the interconnections within the human organism and between the organism and its surrounding ecology. Relying on clinical experience, storytelling, and scientific research, he believes that true strength flows from nature, and that herbal medicine is key to sustainable, successful living.

Thomas Brendler, PhD(c)
PRINCIPAL SCIENTIST, SUBSTANTIATOR, ABC ADVISORY BOARD MEMBER, FELLOW OF THE LINNEAN SOCIETY (FLS)
Thomas started working with Traditional Medicinals in 2008, and in 2016 he became Principal Scientist in our Research and Development Department where his work focuses on medicinal plant research, product development, efficacy, safety, regulatory compliance, and claim substantiation. His primary consulting business, PlantaPhile®, has bases in the US and Europe, which focuses on all aspects of herbal product development, registration and licensing.

For over 25 years he has developed and managed projects on the use of plants in medicine, food and cosmetics. Thomas has been involved in the preparation, management and execution of various public funded research projects for the Millennium Challenge Corporation, the Centre for Development of Enterprise and the International Trade Centre. He co-founded the Association of African Medicinal Plants Standards in 2005 and served as one of its directors until 2018. Additionally, he is the editor-in-chief of the AAMPS African Herbal Pharmacopoeia and author of Herb-CD®, a digital encyclopedia of medicinal plants. Furthermore, Thomas has co-authored, edited and contributed to a wide range of publications on phytotherapy and regulations in the natural products industry, most notably Physician's Desk Reference for Herbal Medicines, Medicinal and Aromatic Plants of Indian Ocean Islands, A Practical Guide To Licensing Herbal Medicinal Products, along with the translation into English of The Complete German Commission E Monographs on medicinal plants.

Beyond his work at Traditional Medicinals and as a published author, Thomas also serves as a member of the editorial boards of Phytotherapy Research and Journal of Ethnopharmacology, the advisory board for the American Botanical Council, consulting editor for HerbClips, member of the Botanical Dietary Supplements & Herbal Medicines Expert Committee of the United States Pharmacopeial Convention, and is a regular peer reviewer for a variety of scientific journals. In 2009 he spent a year as a visiting scholar at Rutgers University, Department of Plant Biology and Pathology within the Natural Product Research Group. Additionally, he is affiliated with the Department of Botany and Plant Biotechnology at the University of Johannesburg, South Africa.

When Thomas isn't working as an author, collaborator, or colleague, he enjoys collecting (and reading) antique books and modern first editions, listening to all kinds of music, enjoying the arts, and tending to a garden full of useful plants and vegetables. During the garden's dormant months, he travels extensively (lately with focus on Southern Africa, where he studies the fynbos flora while hiking Table Mountain), enjoys eating and drinking local plant-based products. From time to time, you might find him escaping into Namibia's moon landscape for a day without plants altogether.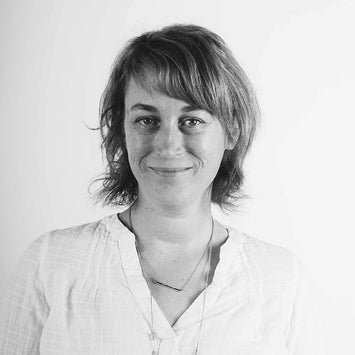 Zoe Kissam
Director Of Innovation, Staff Clinical Herbalist
Like many of the herbalists at the company, Zoe discovered her passion for plants at an early age and was fascinated by weeds that grew in the garden. Her mother was a garden lover and indulged Zoe's insatiable curiosity for the names of the plants. By the time she was six, she'd already, in her words, "found many of her plant friends," especially Scarlet Pimpernel, Forget-me-Nots and Black Eyed Susans.

Our teas were a staple in her household and she experienced firsthand the benefits of herbs at that time, which fueled her continued interest in plants. She studied cultural and physical anthropology in college, and became passionate about learning about what makes people and cultures tick (she has been known to ask her marketing colleagues for their Myers-Briggs personality profile in order to work better with each person's style).

Zoe obtained a BA in Cultural Anthropology while also beginning her career in the Natural Foods industry in 1999 at Whole Foods Market. There she worked with people, herbs and supplements. Zoe got really good at telling people how to use the herbs and supplements she was selling, but wasn't sure what those herbs looked like. Triggering that childhood curiosity, she became inspired to attend the California School of Herbal Studies from 2003-2004 and obtained a certificate as a Certified Clinical Herbalist.

After all those years drinking our teas, and even studying with one of our herbalists at the Herb School (as we call it around the company), Zoe joined our marketing team in 2006. She's held a variety of marketing roles since then and currently serves as the Director of Innovation. She provides an important herbalist voice within the marketing department, often helping to bridge the herbalist and marketing worlds, so each can understand the other better. She currently leads the innovation/new product development process, manages all changes to packaging and serves as the marketing department's herbal expert.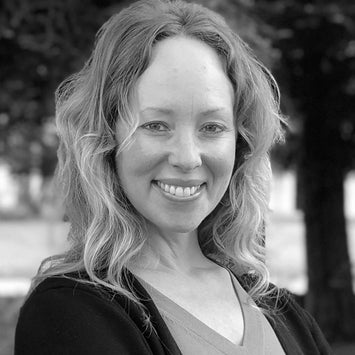 Marisa Williams, ND, RH (AHG)
Senior Scientist, Botanist, Project Technical Leader
Marisa began collecting flowers, leaves, and seeds at the age of five, especially if a color or pattern intrigued her. This fascination with the natural world led her to study botanical medicine. She received her Bachelor of Science in Biology and her Master of Science in Biology/Botany from the University of Arkansas. Her Master's thesis focused on phytochemical constituents and invasive plant ecology through her work on Perilla frutescens (L.) from the University of Arkansas.

She began her career as a Field Botanist and Herbarium Manager, driving across the state to various ecoregions; collecting, identifying and pressing specimens that would later become part of the Atlas of the Vascular Plants of Arkansas. At this time, she became absorbed with traditional uses of herbs and how herbal medicine influences human health. She went on to earn her Doctorate in Naturopathic Medicine from Southwest College of Naturopathic Medicine in Tempe, Arizona. She spent years empowering others as a Naturopathic Doctor through daily use of herbs and the wisdom of natural health in clinical practice. Marisa joined Traditional Medicinals in 2018 as our Senior Scientist and brings a unique expertise from her clinical and research backgrounds. She is part of our Research and Development Department team, where she provides guidance in medicinal plant research, botany, product development and herbal formulation to encourage positive change for the well-being of humans and plants.

When Marisa is not research or writing for the Research and Development Department she can be found hiking hills, identifying plants and birds, and exploring traditional medicinal, culinary, and natural dye uses of plants. She is inspired every day by how plants provide for all of us.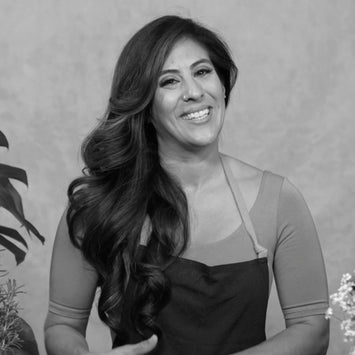 Amber Valenzuela
Marketing Communications Manager, Herbal Educator
High atop the Rhodope mountains in a Bulgarian village just north of the Greek border is where Amber first discovered her inner herbalist. Stationed there as a Peace Corps volunteer, she was exposed to an entirely new world. A world where grandmothers (or babas) would take her into the forest – hunting for mushrooms after the rains, collecting St. John's Wort under the summer sun, and gathering nuts in the fall, all to use as food or medicine. As an L.A. native, this was her first exposure to such a concept. To her, it was magical.

From that moment, there was no other choice but to discover the secrets within in her own homeland back in the United States and become a capsule of this traditional knowledge for her own community. That journey began when she moved to Sonoma County to attend the California School of Herbal Studies. After completing two certifications in Western Herbalism and Clinical Herbalism she blended her skills as a marketing professional. Amber's passion and skills have supported several thriving herbal businesses in the county.

Her fascination with the natural world continues to unfold. The more she explores, the greater the questions. She is now a certified California Naturalist, novice-animal tracker, and mushroom hunter.

She currently uses all those skills to bring to life the Traditional Medicinals spirit across our social media and Plant Power Journal.
Learn More About
What is Herbalism?
From a technical perspective, herbalism is the art and science of applying herbs for promoting health. It is often referred to as, and encompasses concepts of, Herbology, Herbal Medicine, Phytomedicine, Phytotherapy, and Phytopharmacology, among other names.
It has persisted as the world's primary form of medicine since the beginning of time, with a written history more than 5,000 years old. It's an ever-evolving relationship to not only understand the "medicinal value" in herbs but to understand them in the greater context of the natural world and the interrelation of plants and human activity.
Learn More About
What is an Herbalist?
Generally speaking, herbalists are people who dedicate their lives to working with medicinal plants. This understanding of the medicinal aspects of plants may lead them to become traditional healers, clinical herbalists, scientists, naturopaths, holistic medical doctors, researchers, writers, herbal pharmacists, botanists, ethnobotanists, herbal medicine makers, wild crafters, herb growers, or midwives, to name a few. You might even find an herbalist in your family tree educated through passed down herbal traditions.