Used as a food and herbal medicine throughout the world, sweet and tangy rose hip is a lovely botanical for daily wellness.*
Common Name
Rose Hips, Dog Brier, Brier Rose
Herbal Actions
Nutritive, Astringent
Fruit of the rose, this wild food symbolizes true love and adoration.
What are the Benefits of Rose Hips?
When foraging for wild edible foods in the late summer to early fall, one of nature's more delectable and nutritious offerings is the wild rose hip. Depending on where you are foraging, a rose bush filled with edible rose hips is easy to spot. As the rest of the landscape becomes leafless and thirsty, these rose bushes yield an abundance of bright red, berry-like, flavor-packed, and fruits that are ready to pick and plop into your basket.
Rose hip is a classic herb that is also a beloved wintertime tonic to promote overall wellness and vitality.* Some consider it nature's gift of nourishment after the berries and stone fruits of summer have gone dormant. As an herbal medicine, the benefits of rose hips are best extracted in hot water, making rose hip tea a tasty dose of wellness.
Considered a "refrigerant" in Traditional Chinese Medicine, rose hip is traditionally used in situations where cooling, soothing, drying and/or movement are needed.
Folklore & Historical Use of Rose Hips
Long enjoyed as a food throughout history, rose hips have rightly earned a reputation for promoting good health. The ancient Chinese, Greeks, Romans and Persians used them in traditional herbal medicine. During the Dark Ages, legend has it that raiding Vikings fortified themselves with rose hips while invading foreign lands. During World War II, when food sources were limited, British children took doses of rose hip syrup to promote wellness, while children in North America were paid to wild-forage rose hips at 3 pence (pennies) a pound.
With its bright, reddish-orange color and tart and tangy flavor, rose hips make for an excellent ingredient in jams, jellies, syrups, and vinegars.
Botanical Description & Habitat
Rose hips come primarily from the dog rose (Rosa canina) bush, a wild rose that takes its name from Pliny the Elder (23-79 BC), who first referenced its use by Gallic tribes to treat dog bites. This wild, thorny rose bush is native to Europe and Asia, but it has since been naturalized in North America and grows widely throughout the world. The dog rose often serves as a natural border, forming in hedges around meadows, forests, and pathways, and any other place where there is slightly acidic, loamy soil and good daytime sun exposure.
The word "hip" refers to the small, seed-bearing fruit on any plant in the rosaceae (rose) family. After the flowers die and the petals fall off its branches, the rose hips begin to form.
Our rose hips are responsibly harvested in the wild by hand at the peak of ripeness, when they are at the height of their potential.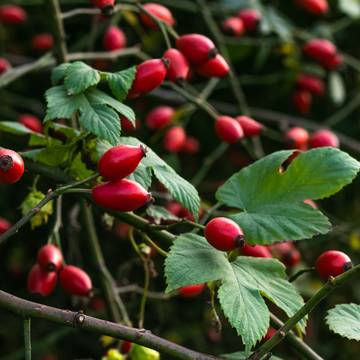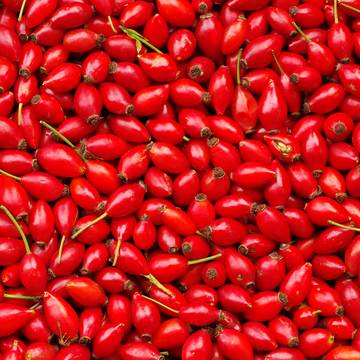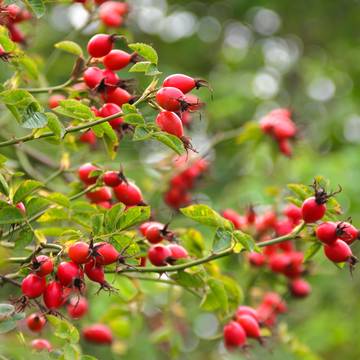 Would You Like to Set Up Auto Delivery?
Would You Like to Set Up Auto Delivery?
Additional Information
Important Precautions:
Consult your healthcare practitioner prior to use if you are pregnant or breastfeeding.
Legal Disclaimer:
The information and other content in this article are designed to provide a general overview of the botany, cultural history, and traditional uses of this herb. It is not intended and should not be construed as health advice. Every person is unique and you should consult with your health care provider before using any herbal product or supplement.