Herbal Power
This blend provides warm, soothing comfort when you need it most
Taste
Fragrant and minty with sweet and spicy notes
Personality
Diligent, protective and productive
Caffeine Level
Caffeine Free
Would You Like to Set Up Auto Delivery?
Herbal Power
This blend provides warm, soothing comfort when you need it most
Taste
Fragrant and minty with sweet and spicy notes
Personality
Diligent, protective and productive
Caffeine Level
Caffeine Free
The ZIP Code you entered was not found.
Please try again.
FAST & FREE Delivery Over $45
Order by:
5pm
— Receive it
*
with FREE Shipping on Orders Over $45
---
Shipping to another address?
Find In A Store Near You
Herbal Origins
When the cold hits, we always turn to medicinal herbs like elderflower and yarrow.* This immune-boosting elderflower tea is sustainably harvested from the pristine wild-collection areas of Europe. Blended with yarrow and peppermint, this naturally sweet and spicy tea has made winter wellness only a cup away for over four decades.* Sip all day long.
Ingredients
Organic European elder flower, Organic yarrow flower, Organic peppermint leaf, Organic hyssop herb, Organic rose hip, Organic cinnamon bark, Organic ginger rhizome, Organic safflower petal, Organic clove flower bud, Organic licorice root dry aqueous extract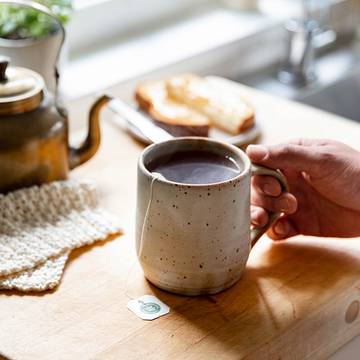 How to Enjoy:

Pour 8 oz. freshly boiled water over 1 tea bag.

Cover & Steep for 10-15 min.
Squeeze tea bag to ensure maximum goodness.

Enjoy 2-6 cups per day. Especially good with honey!

Your Recipe for Success
How to Get the Best Brew Watch Now
What Our Community Is Saying