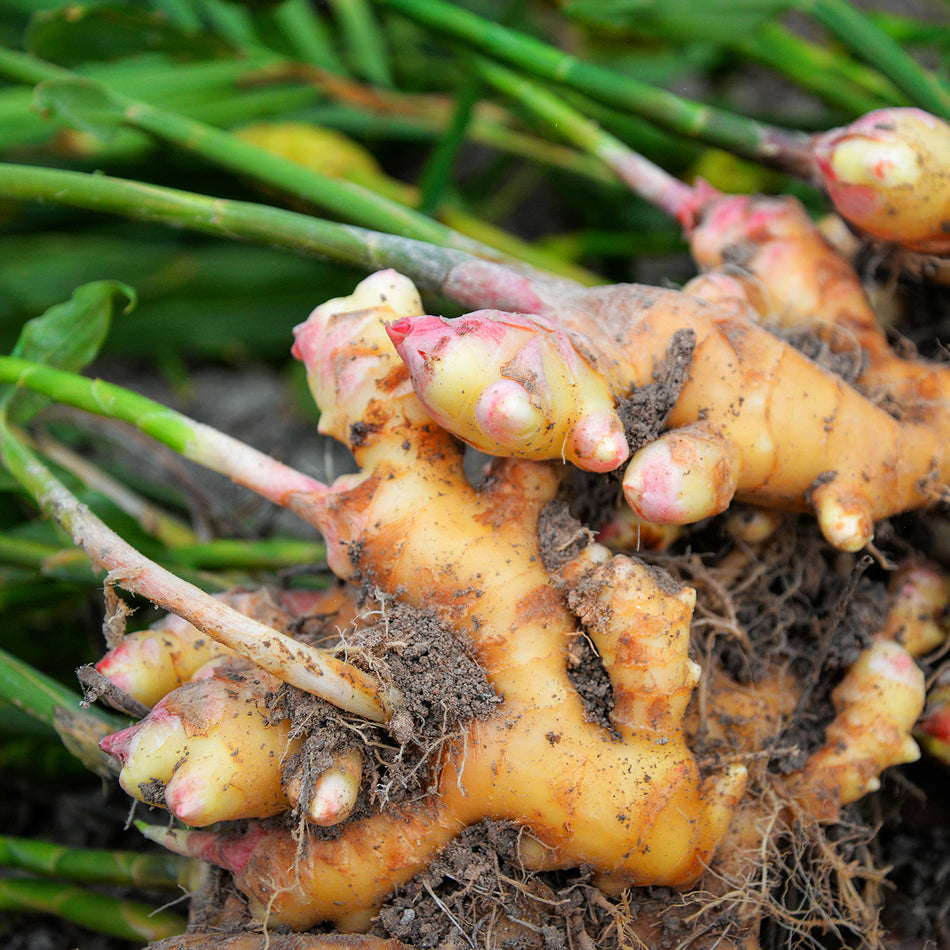 Ginger
Zingiber officinale
Herbal practitioners have used ginger's rhizome to help with digestion, upset stomach, and nausea for more than 2,000 years.*
Common Name
Ginger, Common Ginger, Cooking Ginger, Canton, Stem Ginger, Canton Ginger
Family Name
Zingiberaceae
Herbal Actions
Stimulant, Carminative, Anti-Inflammatory, Antispasmodic, Diaphoretic
Health Benefits
Digestion, Nausea, Pre & Postnatal, Season Care
Ginger's peppery bite adds more than just spice—it packs the punch in this plant's medicine.
What are the Benefits of Ginger?
This warming root (well, really a rhizome) is commonly used in tropical cuisines for its bold, spicy flavor. When used at the right dose internally, such as in an infusion or tincture, ginger helps ease occasional indigestion, cramping and helps settle a belly due to general nausea and motion sickness.* Ginger was even traditionally used externally as a poultice or salve for a variety of uses. In modern Western herbalism, it's more technically known as a carminative and antispasmodic, while there is evidence of it also being used traditionally as a diaphoretic, energetic stimulant, and emmenagogue.* A mouthful, we know, and a nod to its power.
Folklore & Historical Use of Ginger
Historically, ginger has played an essential role in Indian, Middle Eastern, and Asian herbal medicine traditions. It's a popular addition to formulas that need a warming quality. In many traditional medicine theories, it's a way to promote circulation and flow in a body that's being challenged with different forms of constriction—whether it be occasional cramping or general digestive issues.*
It's also featured in many international cuisines. In Indian cuisine, it's infused into spicy masala chai. In Japan, it's known as pickled gari, the spicy, pink shavings served with sushi. And, in Jamaica, you'll see it served as a refreshing non-alcoholic beer. Sipping on a simple cup of ginger tea daily is a great way to ensure you're getting all the benefits from this powerhouse plant.*
Botanical Description & Habitat
Here at Traditional Medicinals, we use the species Zingiber officinale in our herbal formulations, including teas and lozenges. This species of the Zingiberaceae plant family thrives in heat and humidity, making it an ideal plant for subtropical and tropical climates. Under its large green shoots—around four feet tall for mature ginger plants—you'll find a sprawling network of rhizomes, where most of its active constituents live, including the gingerol and shoagol compounds—which makes it spicy and pungent! While the original home to ginger is debatable, most people agree Southeast Asia is likely its native habitat.
Rainfall, elevation, temperature, and harvesting time are all key factors that influence ginger's spice level.
For those reasons, we look to different ecosystems to produce sweet ginger and another for spicy ginger, to deliver exactly the right effect we seek for each individual formula.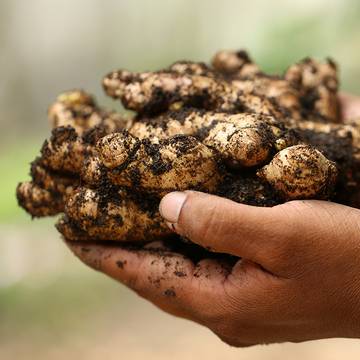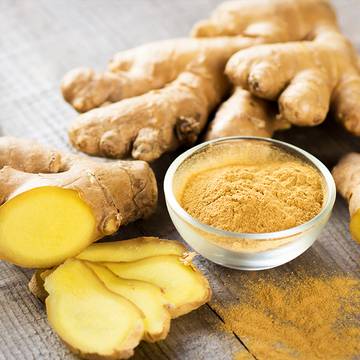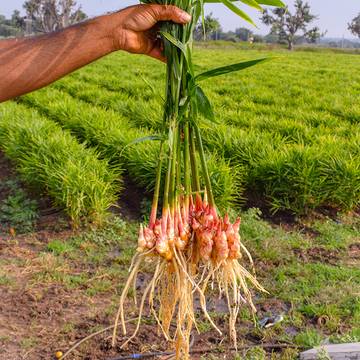 When To Use Ginger

Digestion
A perfect mealtime companion.

Nausea
On road trips and the wide open seas.

Pre & Postnatal
For those sensitive and queasy mornings.

Seasonal Care
When you're in need of warmth, comfort and care.
Ginger promotes healthy digestion and prevents nausea due to motion
Morning Ease Lozenges relieve nausea and normal morning sickness associated with pregnancy
This blend promotes healthy digestion and prevents nausea associated with motion
Ginger Tea
Ginger tea promotes healthy digestion and prevents nausea...
View Full Details
Would You Like to Set Up Auto Delivery?
Would You Like to Set Up Auto Delivery?
Would You Like to Set Up Auto Delivery?
Additional Information
Important Precautions:
Consult your healthcare practitioner prior to use if you are pregnant or breastfeeding.
Legal Disclaimer:
The information and other content in this article is designed to provide a general overview of the botany, cultural history, and traditional uses of this herb. It is not intended and should not be construed as health advice. Every person is unique and you should consult with your health care provider before using any herbal product or supplement.