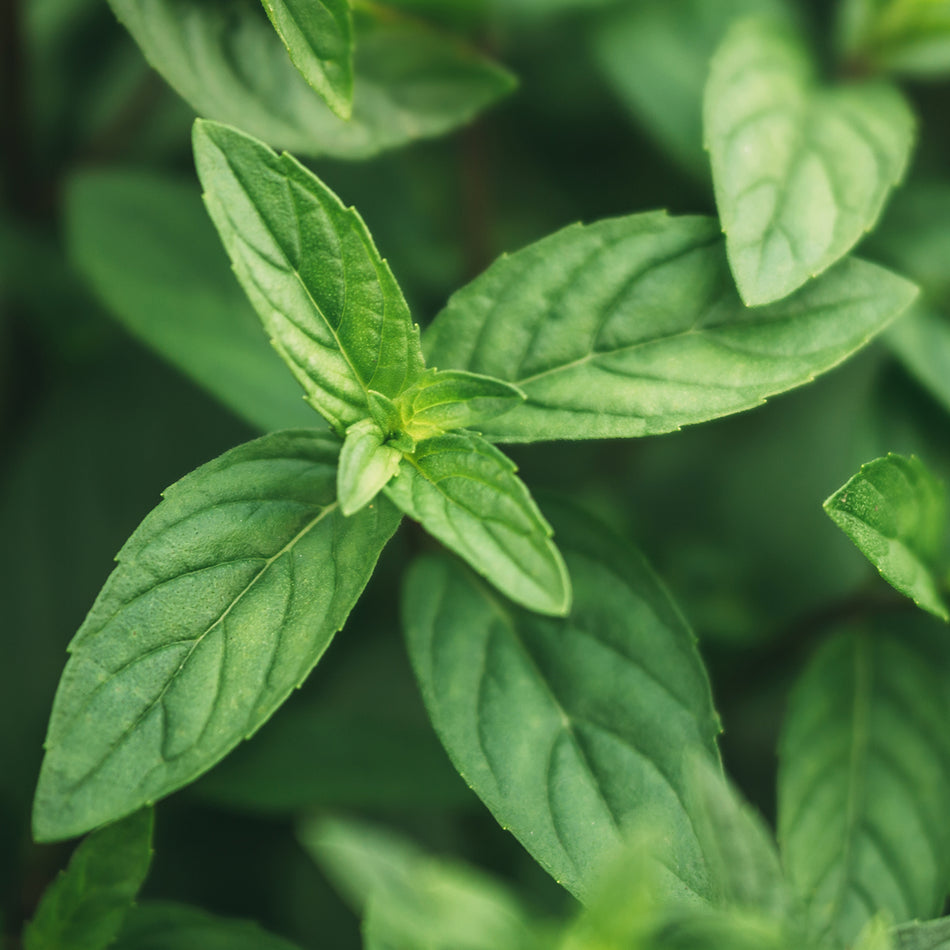 Peppermint
Mentha x piperita
As one of the most commonly known herbs, peppermint is like a breath of fresh air with its refreshing aroma and soothing health benefit in aiding digestion.*
Common Name
Peppermint, American Mint, Balm Mint, Brandy Mint, Curled Mint, Lamb Mint
Herbal Actions
Carminative, Nervine
Health Benefits
Digestion
Pep up digestive fire with peppermint.*
What are the Benefits of Peppermint?
Peppermint (Mentha x piperita) is a cooling and uplifting herb, with an unmistakably invigorating aroma that can be credited to its high essential oil content. In fact, one of peppermint's active compounds is menthol, the source of its telltale frosty tingle. Menthol is classified by herbalists as a carminative, a volatile compound that helps to slow smooth muscle contractions. As we ingest menthol, the muscles of the digestive tract relax, quelling nausea, relieving bloating and easing occasional indigestion.* With its pleasant flavor and knack for supporting the digestive tract, it is an excellent choice for everyday enjoyment.* It's no wonder peppermint has found its way into after-meal treats, in the form of peppermint candy and digestif liqueurs worldwide.
Folklore & Historical Use of Peppermint
Dried mint leaves have been found in ancient Egyptian pyramids, and mint was so greatly valued in Biblical times that it is referenced in the New Testament as a payment for taxes. In Greek mythology, the water nymph Minthe was turned into a mint plant after a tryst with the god Pluto (an explanation for many mint varietals' preference for moist soils).
In the first century AD, the Roman naturalist Pliny noted that the Greeks and Romans used mint to flavor sauces and wine, and it is referenced in a west Nordic pharmacopoeia fragment of the 13th century. But it wasn't until the 1700s that the peppermint we know today began to be commercially cultivated as a medicinal plant. It quickly spread from England to Western Europe and around the world, noted for its fresh flavor and its ability to calm cranky digestive systems.*
Today, it's a common sight throughout grocery store shelves from the produce section to the dental hygiene aisle. As herbalists, we love it as an invigorating herbal tea or in an herbal alcohol-based tincture to support bellies.
Botanical Description & Habitat
A hybrid of spearmint (Mentha spicata) and watermint (Mentha aquatica), peppermint grows well in moist well-drained soil and can be identified by its square-shaped stems, dark green toothed leaves, and pinkish flowers. It loves to spread its roots and can quickly take over garden space, making it challenging to keep contained. While it does spread voraciously, peppermint needs a little help in the reproduction department. Peppermint flowers are mostly sterile, so new plants are typically created through cuttings or division.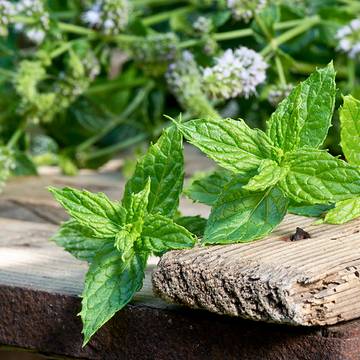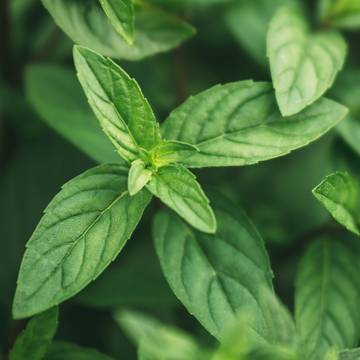 When To Use Peppermint

Digestion
With meals or to relieve cranky indigestion and cramping.
Peppermint soothes your belly and alleviates digestive discomfort
This blend soothes the belly and relieves occasional indigestion
Peppermint Tea
Our organic Peppermint tea soothes your belly and...
View Full Details
Would You Like to Set Up Auto Delivery?
Peppermint Delight® Probiotic Tea
Organic Peppermint Delight® Probiotic tea supports healthy digestion....
View Full Details
Would You Like to Set Up Auto Delivery?
Belly Comfort® Peppermint Tea
Belly Comfort® Peppermint tea soothes the stomach, relieves...
View Full Details
Would You Like to Set Up Auto Delivery?
Additional Information
Important Precautions:
Consult your healthcare practitioner before use if you have gallstones, hiatal hernia or acid reflux, or if you are pregnant or breastfeeding.
Legal Disclaimer:
The information and other content in this article are designed to provide a general overview of the botany, cultural history, and traditional uses of this herb. It is not intended and should not be construed as health advice. Every person is unique and you should consult with your health care provider before using any herbal product or supplement.