Our Herbal Experts
Our company is a treasure trove of herb nerds...
We have the good fortune of working with some of the most renowned and respected herbal experts in their fields. From herbalists, chemists, and ethnobotanists to sourcing experts, teachers, and clinicians, our team takes great pride in their work. Whether they are formulating our herbal wellness products, seeking excellence in quality control, working on new sustainability initiatives, or educating and marketing to our customers, they represent a depth and expertise of herbal knowledge that is second to none. Read on to learn more about these key members of our team.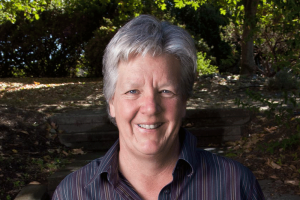 Katie Huggins
Vice President of Technical Services
If you want to understand Katie's basic approach to life, all you need to do is read the bumper sticker that says, " I am a tree hugging dirt worshiper." Her interest in plants began in childhood, when she would spend time visiting the various plants in her backyard. Eventually, she went on to study plants through the lenses of a variety of scientific disciplines and through her work in the natural products industry.
Katie has been with us since 1997 and is definitely one of our preeminent herbal experts, as well as a key member of our management team. She has been responsible for developing our Quality Control testing laboratory and testing programs, as well as growing the QC department from a staff of 5 to 12. She's been instrumental in our work to transition to mostly organic, pharmacopoeial ingredients. She's also devoted time over the past number of years to an agricultural study of senna (the primary ingredient in our popular Smooth Move teas). Prior to her work with us, Katie spent a decade in the natural products industry at Celestial Seasonings and 4 Health.
Katie brings an exceptional level of knowledge and passion to her work in Technical Services, where she oversees our Quality Control, Legal & Regulatory, and Research & Development Departments. Katie's advocacy for plants—whether that shows up in a commitment to pharmacopoeial standards, rigorous quality control processes, rational formulation approaches or sustainability efforts—has fundamentally influenced the culture of our organization and we are very grateful for her contributions.
When not in the lab, you can find Katie working in her organic garden, which she aspires to turn into a small scale farm, where she grows herbs, vegetables, flowers, fruit and nut trees on her urban lot.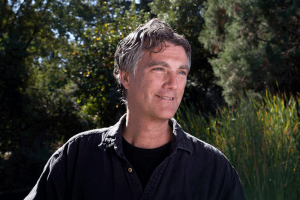 Josef A. Brinckmann
Research Fellow, Medicinal Plants and Botanical Supply Chain
Having a conversation with Josef is like reading an encyclopedia, a map of the world and a compilation of medicinal plant history all at the same time. An extremely knowledgeable and dedicated professional, as well as one of our key herbal experts, Josef has spent the past 37 years working in the global herbal medicinal products trade. Currently serving as our Research Fellow for medicinal plants, he spent the previous 5 years overseeing our Sustainability Department and 15 years before that overseeing our Research & Development Department, where he was responsible for formulation and scientific substantiation of our products.
Josef is very active in the herbal industry and his work with medicinal herbs extends beyond the confines of our tea company. He is a founding Board of Trustees member of the FairWild Foundation (FWF), an elected member of the United States Pharmacopoeia (USP) 'Botanical Dietary Supplements and Herbal Medicines Expert Committee', an Advisory Board member of the American Botanical Council (ABC), Advisory Committee member of the American Herbal Pharmacopoeia (AHP), and is a member of the Medicinal Plant Specialist Group (MPSG) of the International Union for Conservation of Nature (IUCN) Species Survival Commission (SSC).
Josef brings an intense rigor to his work and is a passionate champion for Traditional Herbal Medicine (THM) practices as well as sustainability initiatives. These, among many of his contributions, have had a deep and lasting influence on our culture.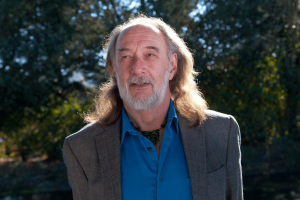 David Hoffmann, B.Sc., F.N.I.M.H.
Medical Herbalist
David Hoffmann has traveled the world, run for Parliament on a Green Party ticket (yes, he's English), and has been an activist in the Green and Peace movements for longer than he cares to remember. He is the author of 17 books, his latest is a textbook on science and clinical skills for phytotherapists entitled Medical Herbalism, published by Inner Traditions. These accomplishments aside, David, a Fellow of Britain's National Institute of Medical Herbalists, has been a phytotherapist (that's a practitioner of herbal medicine) for over 30 years.
David is passionate about plants. He promotes herbal medicine around the world, teaches at the California School of Herbal Studies, Bastyr University and the California Institute of Integral Studies, and, as previously mentioned, has authored many books about plants and plant medicine.
David's extensive clinical and teaching experience bring a wonderfully human touch to the work we do with plants. His deep respect for the healing power and the mystery of plants coupled with his desire to share this knowledge with others is one of his great contributions to our culture and we are very honored to have him here with us.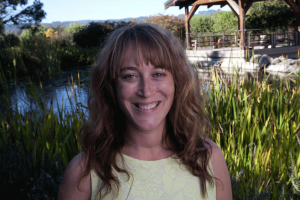 Zoe Kissam
Marketing Manager, Innovation
Like many of the herbalists at the company, Zoe discovered her passion for plants at an early age and was fascinated by weeds that grew in the garden. Her mother was a garden lover and indulged Zoe's insatiable curiosity for the names of the plants. By the time she was six, she'd already, in her words, "found many of her plant friends," especially Scarlet Pimpernel, Forget-me-Nots and Black Eyed Susans.
Our teas were a staple in her household and she experienced firsthand the benefits of herbs at that time, which fueled her continued interest in plants. She studied cultural and physical anthropology in college, and became passionate about learning about what makes people and cultures tick (she has been known to ask her marketing colleagues for their Myers-Briggs personality profile in order to work better with each person's style).
Zoe obtained a BA in Cultural Anthropology while also beginning her career in the Natural Foods industry in 1999 at Whole Foods Market. There she worked with people, herbs and supplements. Zoe got really good at telling people how to use the the herbs and supplements she was selling, but wasn't sure what those herbs looked like. Triggering that childhood curiosity, she became inspired to attend the California School of Herbal Studies from 2003-2004 and obtained a certificate as a Certified Clinical Herbalist.
After all those years drinking our teas, and even studying with one of our herbalists at the Herb School (as we call it around the company), Zoe joined our marketing team in 2006. She's held a variety of marketing roles since then and currently serves as an Associate Brand Manager. She provides an important herbalist voice within the marketing department, often helping to bridge the herbalist and marketing worlds, so each can understand the other better. She currently leads the innovation/new product development process, manages all changes to packaging and serves as the marketing department's herbal expert.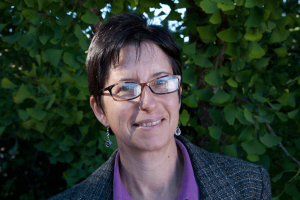 Kirsten Tripplett
QC Senior Scientist
Kirsten's interest in plants and animals became apparent when she was 3. She was dissecting hibiscus and phlox flowers by 6 and already wondering what chemicals make mints smell so good! Her innate curiosity led her to seek more information through her studies. She graduated from the College of the Atlantic, in Bar Harbor, Maine, with a B.A. in Human Ecology. She then went on to earn her Ph.D. in Mayan ethnobotany from the University of Texas, Austin (Botany), and to hold a post-doctoral research position in archaeological ethnobotany in the Department of Anthropology, University of California, Berkeley.
While managing a health food store before college, Kirsten discovered our teas (not to give her age away, but they were still sold in paper bags at that time) and thus began her self-described love affair with our teas. Later, her pursuit of ethnobotanical studies led Kirsten to the study of medicinal herbs in indigenous societies, all the while still drinking our teas. Kirsten harbored a small hope that she might work for us one day. And now, she finds herself contributing to Quality Control by serving as a Microscopist. Kirsten studies most of the herb ingredients that will be made into TM teas: she verifies the herb's botanical identity and ingredients, using plant anatomical techniques and microscope technology. And she manages our new herbarium. Kirsten loves her job at TM, where she gets to be a science geek and work with plants. She often shares the amazing microscopic world of plants with us with photos that we post on our Facebook page or here on our web site.