Turmeric root has been celebrated as a cooking spice, dye, and medicinal herb for over 3,000 years. Traditionally used to support the respiratory system, we love turmeric in particularly for everyday physical discomfort and digestive support.*
Common Name
Turmeric, Curcuma, Indian Saffron
Family Name
Zingiberaceae
Herbal Actions
Carminative, Hepatic, Cholagogue
Health Benefits
Digestion, Joint Health
At the root of culture and health for centuries.
What are the Benefits of Turmeric?
The turmeric rhizome, or root, is where the active constituents of the plant are found. The most common and well-studied constituents in turmeric are its curcuminoids, mainly turmeric curcumin, found at levels of around 3-5% in the rhizome and contributing to both its vibrant orange-yellow color. Thus, turmeric supports a healthy response to inflammation associated with an active lifestyle.*
A common household spice, turmeric powder is one of the primary ingredients in curry powder. Warming, pungent spices like turmeric not only enhance the flavor food, but are also often used because they commonly contain active constituents which benefit digestion. Turmeric root contains around 3-7% volatile oil, giving the root a carminative action on the digestive system. Carminative herbs are especially useful at dispersing gas in the lower gastrointestinal tract. According to the European Medicines Agency, turmeric is good for relieving feelings of fullness, slow digestion and flatulence.*
Turmeric root can be taken as a tea, capsule, powdered spice, or eaten fresh. Studies show that sprinkling a little pepper to your turmeric powder can aid in the absorption of the root's curcuminoids. Looking to add a warming, spicy and herbaceous note to a topical aromatic blend? Try adding a little turmeric essential oil, but be careful to not add too much as this bright orange essential oil can stain the skin.
Folklore & Historical Use of Turmeric
Turmeric is one of those special spices that have been a main staple throughout human history. Its recorded use as food and medicine has spanned over 4,500 years. Around 500 BCE, turmeric emerged as an important part of Ayurvedic medicine, the traditional system of medicine used in the Indian subcontinent. Ayurvedic literature contains over 100 different terms for turmeric, including jayanti, meaning one who is victorious over diseases, and matrimanika, meaning as beautiful as moonlight.
In Indian culture, the importance of turmeric goes far beyond medicine. The Hindu religion sees turmeric as auspicious and sacred. There is a wedding day tradition in which a string, dyed yellow with turmeric paste, is tied around the bride's neck by her groom. This necklace, known as a mangala sutra, indicates that the woman is married and capable of running a household.
The vibrant yellow natural coloring of turmeric has also been used to dye clothing and thread for centuries; the saffron-hued Buddhist robes are dyed with turmeric.
Botanical Description & Habitat
A plant in the zingiberaceae or ginger family, turmeric is native to tropical South and Southeast Asia as it requires between 68 - 86 °F and abundant rainfall to grow. It is typically imported for commercial use from China, India, and Indonesia.
A defining plant of any tropical adventure, turmeric is a perennial shrub that grows in clusters of vibrant green, lanceolate leaves. The turmeric plant can grow upwards of 3 to 4 feet tall, crowned with spikes of pale-yellow flowers that bloom in the summer. The thick rhizomatous root system at the base of the plant is often visible bulging above the soil, and a scratch with your fingernail will reveal its vibrant orange inner color. Turmeric thrives in sandy, mineral rich, and well-drained soil.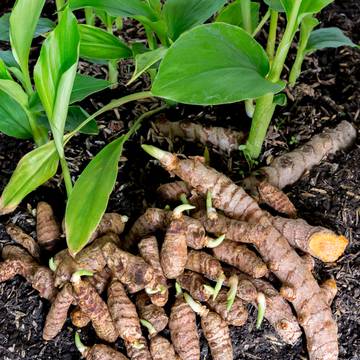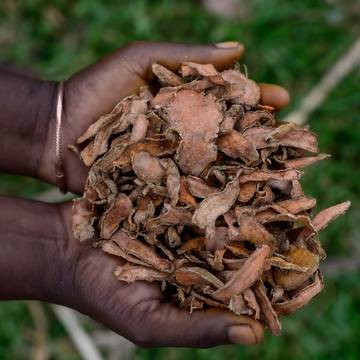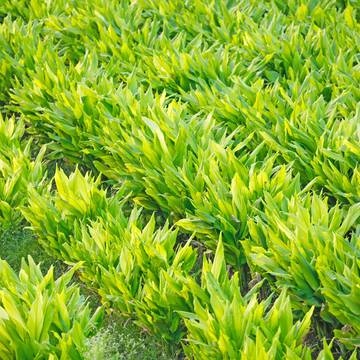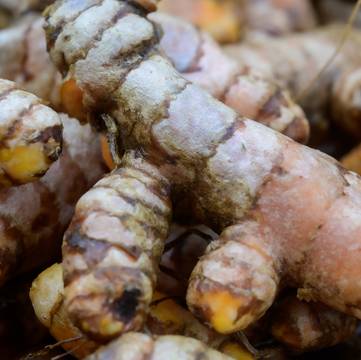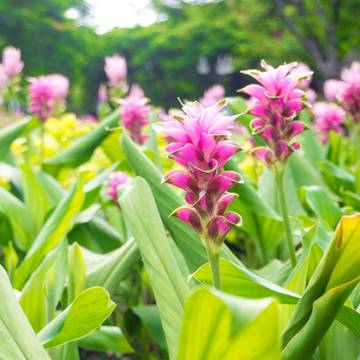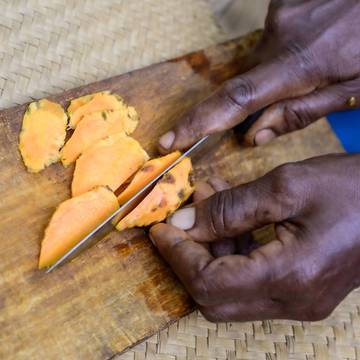 When To Use Turmeric

Joint Health
Regularly to keep loose and limber.

Digestion
Around mealtimes, especially rich dishes.
This blend supports a healthy response to inflammation associated with an active lifestyle
This blend promotes healthy digestion and prevents nausea associated with motion
Would You Like to Set Up Auto Delivery?
Additional Information
Important Precautions:
Consult a healthcare practitioner before use if you are pregnant or breastfeeding, or of you have gallstones, a bile duct obstruction, stomach ulcers or excess stomach acid.
Legal Disclaimer:
The information and other content in this article are designed to provide a general overview of the botany, cultural history, and traditional uses of this herb. It is not intended and should not be construed as health advice. Every person is unique and you should consult with your health care provider before using any herbal product or supplement.