"Spearmint vs peppermint?" While peppermint has a sharp bite, we use spearmint to pep up a blend's taste and benefits—perfectly sweet without an overpoweringly minty flavor.
Common Name
Garden Mint, Common Mint, Lamb Mint
The sweeter, milder mint.
What are the Benefits of Spearmint?
If you're a fan of Wrigley's spearmint gum, you probably already know this herb for its easy-going minty flavor. But do you know the benefits of spearmint? The carvone compound in this herb makes for a slightly sweeter taste. That's why you can find it in our herbal tea formulas as a flavor brightener.
Folklore & Historical Use of Spearmint
Beyond the tea mug, spearmint leaves can be nibbled on directly as a quick palate cleanser. You can usually use spearmint instead of mint when cooking, too. It just will have a lighter minty flavor. Traditionally used in oral care and confectionary, this herb has a cooling, rejuvenating quality and is the perfect way to freshen and brighten up your meals, cocktails, syrups, and more.
Botanical Description & Habitat
Much like other mint plants, spearmint loves water. It's likely native to Europe and the Mediterranean and was brought across Europe by the Romans. It has now spread across the globe and can be found thriving in temperate climates growing under full sun to partial shade with well-drained soil.
Spearmint is a great windowsill herb, and an easy to addition to a home garden—just know that different mints grown in close proximity can create hybrids, which can be kind of fun! Spearmint can be identified by its long, yet rounded, pointy leaves with tiny tooth-like edges or spikes, much like its species name spicata implies.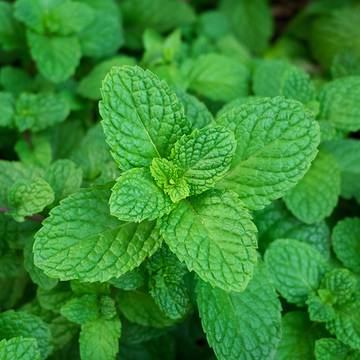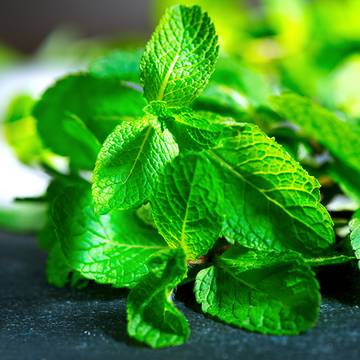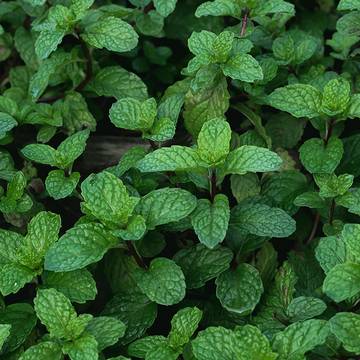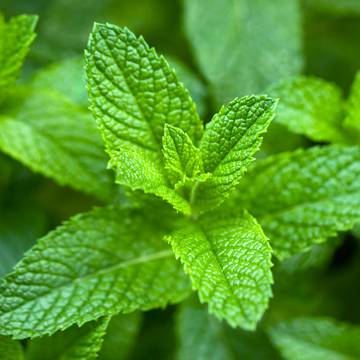 Spearmint Tea
Our organic Spearmint tea is a healthy, refreshing...
View Full Details
Would You Like to Set Up Auto Delivery?
Moringa with Spearmint & Sage Tea
Organic Morning Ease® Lemon Ginger Lozenges relieve nausea...
View Full Details
Would You Like to Set Up Auto Delivery?
Peppermint Delight® Probiotic Tea
Organic Peppermint Delight® Probiotic tea supports healthy digestion....
View Full Details
Would You Like to Set Up Auto Delivery?
Additional Information
Important Precautions:
Consult your healthcare practitioner prior to use if you are pregnant or breastfeeding.
Legal Disclaimer:
The information and other content in this article are designed to provide a general overview of the botany, cultural history, and traditional uses of this herb. It is not intended and should not be construed as health advice. Every person is unique and you should consult with your health care provider before using any herbal product or supplement.