Raspberry Leaf
Rubus idaeus
European and Native American women have been reaching for raspberry leaves for centuries to relieve normal menstrual cramps and prepare the womb for childbirth during pregnancy.*
Common Name
Raspberry Leaf, Red Raspberry, European Red Raspberry
Herbal Actions
Astringent, Nutritive, Uterine Tonic
Health Benefits
Pre & Postnatal, Women's Cycle
Red raspberry, more than a summertime fruit.
What are the Benefits of Raspberry Leaf?
Most commonly known for its juicy red berries, the leaves of the raspberry bush have traditionally been prepared as an herbal infusion or tincture to support everyday conditions of the female reproductive system.*
When enjoyed as a tea, raspberry leaf imparts an earthy flavor similar to black tea due to its tannin-rich phytochemical makeup. This high tannin content is what contributes to raspberry leaf's benefit as an herbal astringent, which helps to tone and tighten tissue. This action is what makes raspberry leaf the perfect herb to ease normal menstrual and gastrointestinal cramping and toning the uterine tissues for labor.* Traditional herbal practitioners have even used it for the mouth or throat and for relief of loose stool for this very reason. In addition to its impressive astringent properties, raspberry leaf is also considered nutritive and antispasmodic.* Categorized in herbal medicine as a tonic herb, raspberry leaf tea can be enjoyed as an everyday supplement.
Whether you're enjoying the delectable red berries or the full-bodied flavor of the leaves, incorporating this powerful herb into your routine can be wonderfully supportive.
Folklore & Historical Use of Raspberry Leaf
Although there are many species of raspberry plants, Rubus idaeus is the most recognized for its medicinal properties within herbalism. It's said the Greek Olympian Gods could be found collecting the ripe berries around Mount Ida, hence the name Rubus idaeus which means "bramble of Ida" in Latin.
European and Native American women have used these leaves for thousands of years to prepare the womb for childbirth, and some farmers even use it for their lady goats who are expecting. And raspberry leaves aren't just for women, its been traditionally used as a spasmolytic in cases of diarrhea.
Botanical Description & Habitat
Although raspberry bushes are grown across the globe, it's indigenous to Europe and Asia in temperate climates. It can often be found growing in moist areas or places that have been cleared or were somehow disturbed. We source some of our high-quality, medicinal raspberry leaves from Bosnia and Herzegovina where they are wild harvested.
The perennial bush ranges from 3-4 feet tall and feature broad, ridged leaves with a silvery underside, and tiny thorns along the stems. The red berries are the most familiar feature of this plant, but the leaves are commonly harvested before it begins to flower when it has been thought to have a higher level of medicinally active botanical compounds.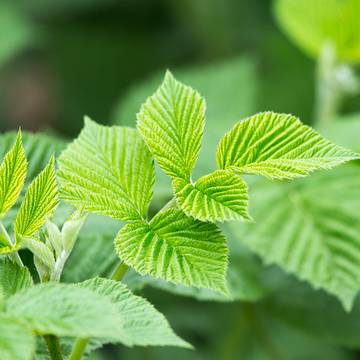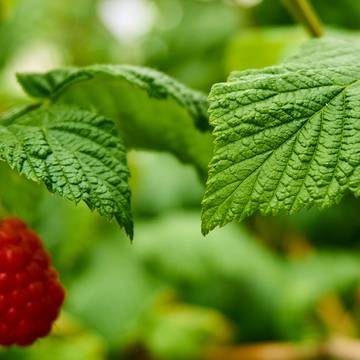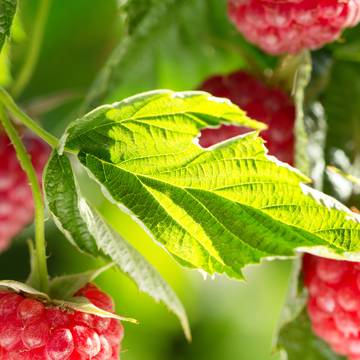 When To Use Raspberry Leaf

Women's Cycle
Sip daily at least a week or two before menstruation.

Pre & Postnatal
Consume regularly leading up to childbirth.
Raspberry Leaf supports healthy menstruation, tones the uterus, and soothes normal menstrual cramps
Raspberry Leaf Tea
Organic Raspberry Leaf tea eases menstrual cramps and...
View Full Details
Would You Like to Set Up Auto Delivery?
Healthy Cycle® Tea
Healthy Cycle® tea supports a healthy menstrual cycle.*...
View Full Details
Would You Like to Set Up Auto Delivery?
Pregnancy® Tea
Pregnancy Tea brings together raspberry leaves and tonifying...
View Full Details
Would You Like to Set Up Auto Delivery?
Additional Information
Important Precautions:
Consult your healthcare practitioner prior to use if you are pregnant or breastfeeding.
Legal Disclaimer:
The information and other content in this article is designed to provide a general overview of the botany, cultural history, and traditional uses of this herb. It is not intended and should not be construed as health advice. Every person is unique and you should consult with your health care provider before using any herbal product or supplement.