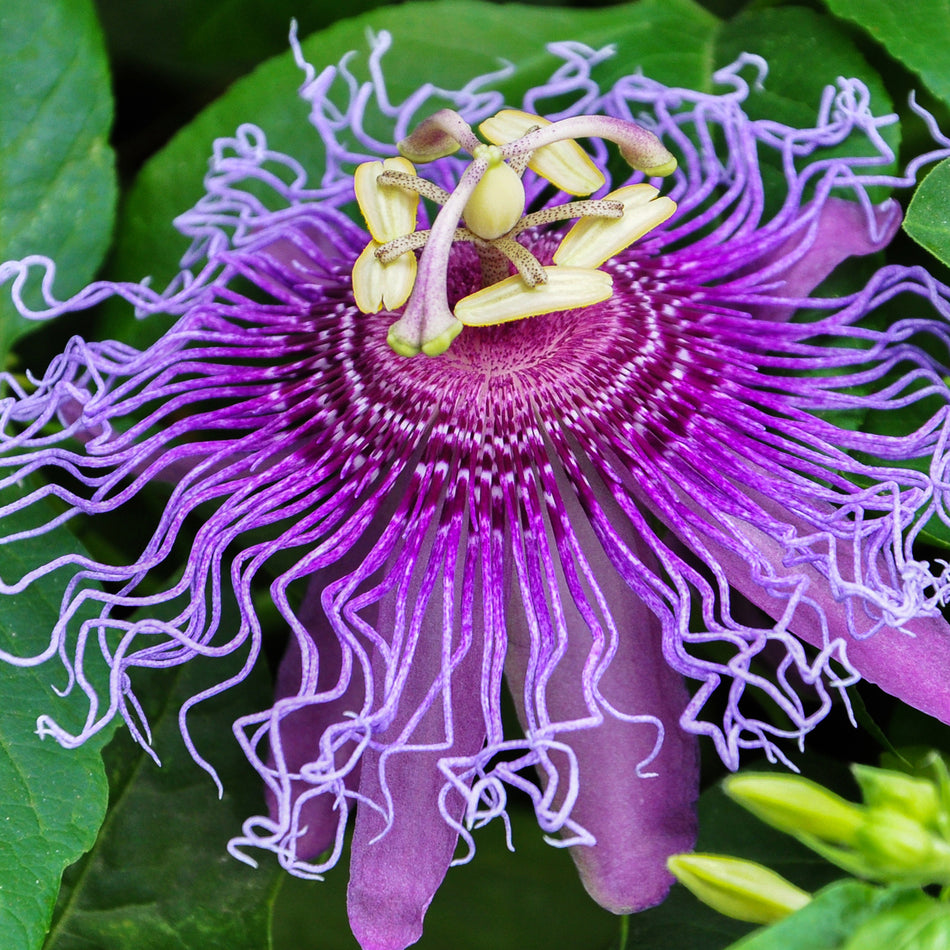 Passionflower
Passiflora incarnata
Passionflower benefits the mind and body as it soothes the nerves, promotes relaxation and rest, and helps ease anxious minds to get some well-needed sleep.*
Common Name
Passionflower, Maycock, Maypop, Apricot Vine
Family Name
Passifloraceae
Parts Used
Flower, Leaf, Stem
Herbal Actions
Nervine, Sedative
Health Benefits
Relaxation, Sleep, Stress Relief
Say hello to the sweet lullaby of the herbal world.
What are the Benefits of Passionflower?
The use of passionflower for sleep and anxiety resides in a range of compounds, including, but not limited to, flavonoids and alkaloids. It is believed the synergistic activity of the beneficial compounds in passionflower contributes to the gentle sedative effect on the body.*
Known as a nervine in herbalism, or an herb that supports the nervous system, a cup of passionflower tea soothes the nervous system, eases an anxious mind, and promotes a good night's sleep.*
Folklore & Historical Use of Passionflower
The passionflower plant is commonly called maypop, referring to the loud popping sound the fruits make when trampled underfoot. Passionflower fruit is edible, with an unforgettable tropical, tart citrus flavor that can be enjoyed right from the fruit, as fresh pressed juice, or preserved into jam.
In the pre-Columbian era, Native American tribes of the Southeast used passionflower as food and herbal medicine. Cherokee have traditionally boiled and fried the young shoots, mixing them with other edible greens, while also using the plant topically as a poultice. Spanish missionaries and other European settlers promoted passionflower as a medicinal herb throughout their migrations, and by the 18th century, the plant had gained such wide recognition that botanists began singing its praises around the world.*
Botanical Description & Habitat
Passionflower is native to the Southeastern United States, Central America and South America. This rapid growing perennial is a tendril-climbing vine with stunning, exotic, fringed and fragrant flowers that bloom in the summer. The vine produces fleshy, edible oval fruits called maypops which appear in July, becoming yellow when they are ready to harvest in the fall.
There are approximately 700 species in the Passifloraceae family, with up to 60 species used for food, including the exotic and delicious passionfruit, sought the world over for its rich, sweet juice. But it is one of the genus' most medicinal plants, Passiflora incarnata, which Western herbalists use the most. Growing wild on the edge of fields, roads, and forests, this sun-loving vine thrives in hot climates and well-drained soils like those in its native Southeast. For those who find it in nature, don't be surprised to see it surrounded by ants, who love its sugary nectar. The ants will protect this food source at any price, and often kill off predatory caterpillars and their eggs, preventing them from eating the plant's leaves.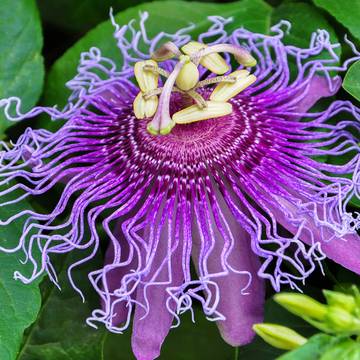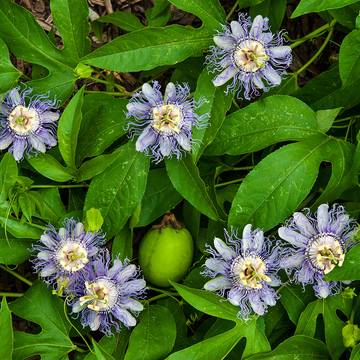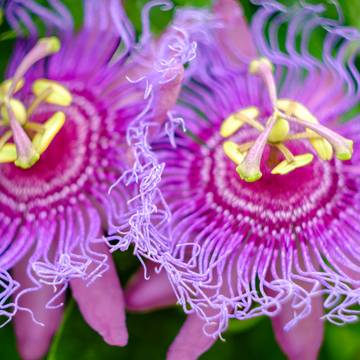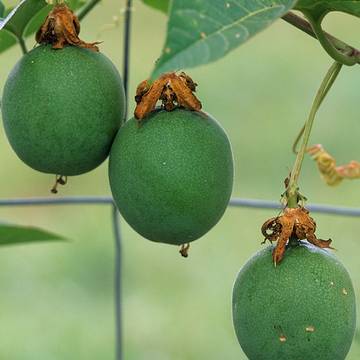 When To Use Passionflower
Sleep
Brew up a dose minutes before bed.
Relaxtion
A perfect after-dinner nightcap to slow down for bedtime.

Stress Relief
To put a sunset on the stressful feelings of the day.
This blend helps you relax and get a good night's sleep
This blend will help you mellow out and relax with extra help from valerian root in our strongest sleep formula
This blend is calming and relaxing when you need it most
Nighty Night® Tea
Nighty Night tea combines passionflower with calming chamomile...
View Full Details
Would You Like to Set Up Auto Delivery?
Nighty Night Extra® Tea
Organic Nighty Night Extra tea infuses the power...
View Full Details
Would You Like to Set Up Auto Delivery?
Would You Like to Set Up Auto Delivery?
Additional Information
Important Precautions:
Consult your healthcare practitioner if sleeplessness persists continuously for more than 2 weeks, if you are pregnant or breastfeeding. Consumption of alcohol is not recommended. Some people may experience drowsiness. Exercise caution if you are driving, or involved in activities that require mental alertness within two hours of consumption.