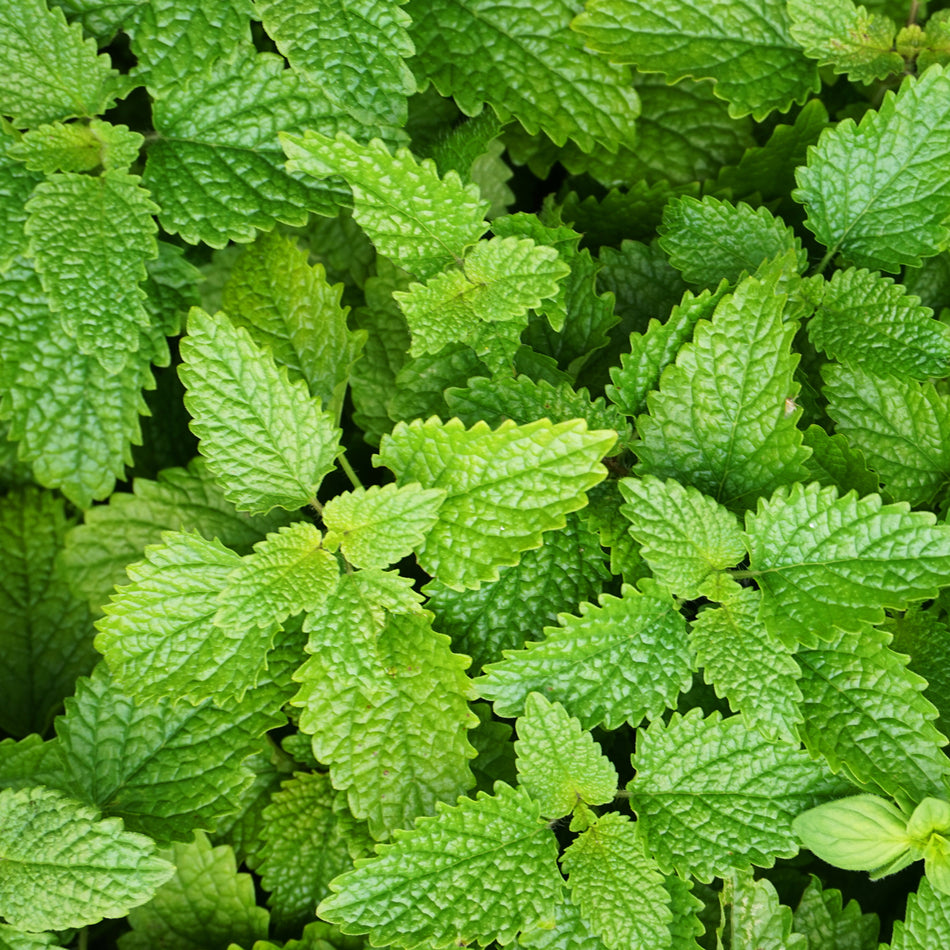 Lemon Balm
Melissa officinalis
Lemon balm supports digestion and helps calm frazzled nerves.* A member of the mint family with broad leaves and a pleasing lemony scent, the lemon balm plant is bright and uplifting.
Common Name
Lemon Balm, Balm, Melissa, Sweet Balm
Herbal Actions
Carminative, Nervine, Antispasmodic, Diaphoretic, Hepatic
Health Benefits
Digestion, Good Mood, Relaxation
Let this "Bringer of Gladness" elevate your mood.
What are the Benefits of Lemon Balm?
The uses of lemon balm herb are mostly directed at the nervous and digestive systems. Sometimes called the "Bringer of Gladness," it's the perfect plant ally for when you're periodically feeling down. Considered a nervine, it is well known for its ability to calm the nervous system, but does lemon balm make you sleepy? Luckily the herbal action of lemon balm is gentle and not overly sedating, making it a good herbal tea to sip throughout the day to relieve tension or drive away the occasional blues.*
The aroma of lemon balm is a joy to the senses, as its high essential oil content, mostly made up of citral, citronellal, linalool, and geraniol, comes through as a sweet citrus scent, brightening your mood just by smelling the fresh picked leaves. This high essential oil content is why lemon balm is traditionally used to support digestion, giving the herb a carminative action on the digestive tract. Carminative herbs are especially useful at dispersing gas in the lower gastrointestinal tract.* This essential oil content in our lemon balm tea produces a flavor profile that is herbaceous with subtle notes of citrus.
Folklore & Historical Use of Lemon Balm
While we use lemon balm in tea, the ancients often infused or fermented it with wine. One formula was called Carmelite Water or Spirit of Melissa, and it was originally made in the 16th century by Carmelite nuns. Their patented recipe included lemon balm and spices like angelica, nutmeg and cinnamon all infused into wine. This elixir was used for many different purposes including occasional tension, anxiety and indigestion.*
Botanical Description & Habitat
Melissa (in latin, Melissa officinalis) is another name for lemon balm. Melissa comes from the Greek word for "honey," and it's a fitting name because bees are wildly attracted to the plant. Lemon balm is native to the eastern Mediterranean and Western Asia, but is now cultivated throughout most of Central, Western, and Eastern Europe.
Lemon balm plants are quite easy to grow, and they can actually take over your garden if left unattended. It is great at attracting bees, making it a wonderful herbal addition to any veggie garden. You can buy seeds from a medicinal herb nursery or you can simply get a cutting from a friend.
Like many Lamiaceae family plants, lemon balm has a distinctly square stem. This is a telltale sign for many of our mint herbs like lavender, spearmint, catnip, skullcap, and rosemary. So, next time you come across fresh lemon balm near you, be sure to twirl the stem in between your fingers to see what we mean.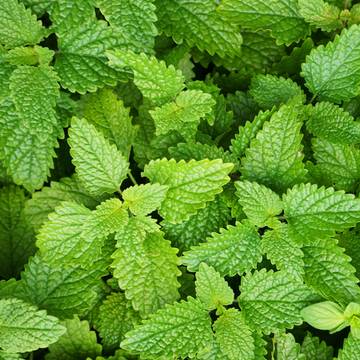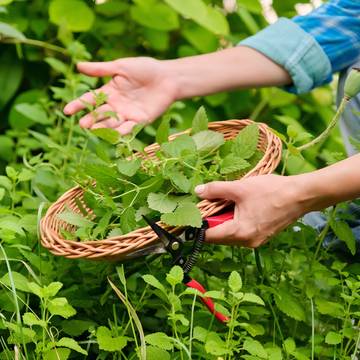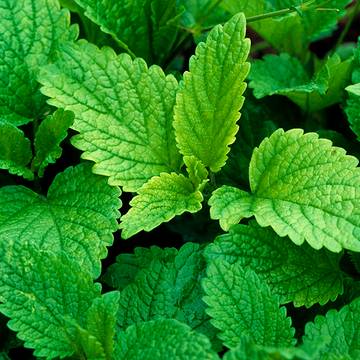 When To Use Lemon Balm
Relaxation
To lace light relaxation throughout your day.

Digestion
To calm an anxious belly frazzled by nerves.

Good Mood
When your mood is gloomy and in need of a spark of joy.
Lemon Balm calms the nervous system and supports digestion
This blend will help you mellow out and relax with extra help from valerian root in our strongest sleep formula
Would You Like to Set Up Auto Delivery?
Nighty Night® Extra Tea
Organic Nighty Night Extra tea infuses the power...
View Full Details
Would You Like to Set Up Auto Delivery?
Gas Relief™ Tea
Organic Gas Relief tea relieves gas and bloating...
View Full Details
Would You Like to Set Up Auto Delivery?
Additional Information
Important Precautions:
Lemon balm may cause drowsiness. Exercise caution if you are driving or involved in activities requiring mental alertness. Consult your health care practitioner prior to use if pregnant or breastfeeding.
Legal Disclaimer:
The information and other content in this article are designed to provide a general overview of the botany, cultural history, and traditional uses of this herb. It is not intended and should not be construed as health advice. Every person is unique and you should consult with your health care provider before using any herbal product or supplement.