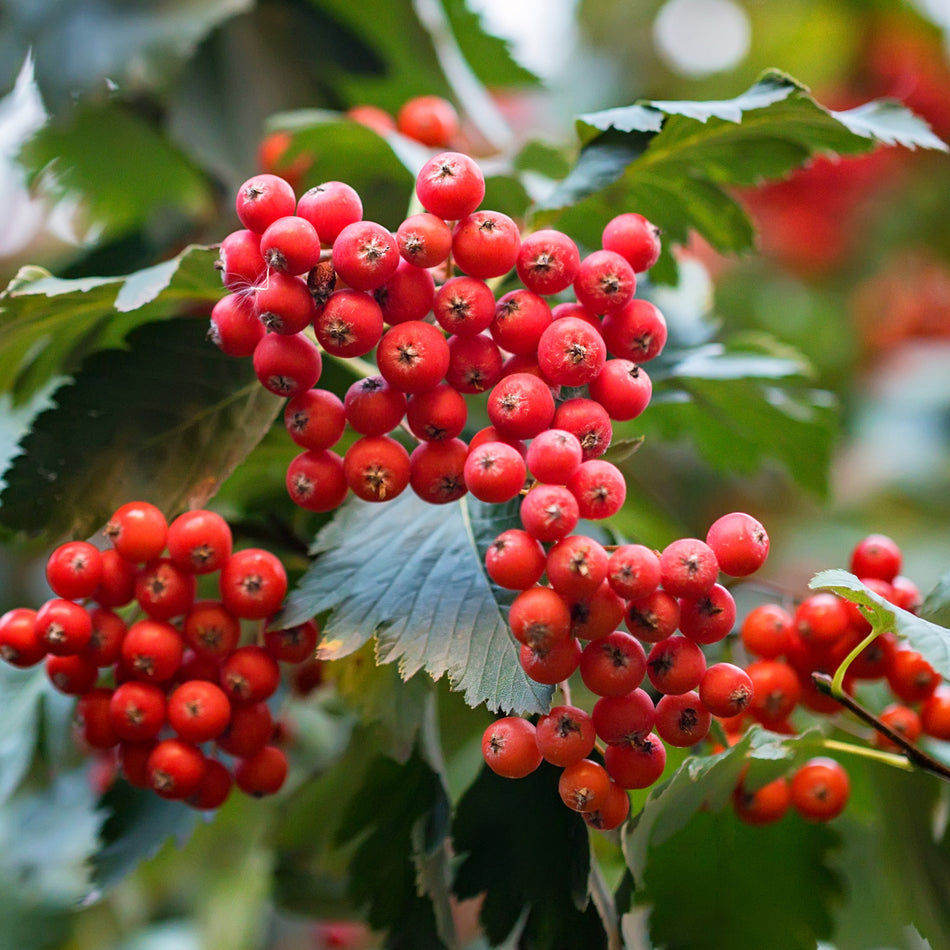 Hawthorn's leaves and crimson berries have been used for centuries to support the cardiovascular system and is one of the most popular remedies for heart health across Europe.*
Common Name
Haw, Common Hawthorn, Hawthorn, May, Maythorn, Mayblossom, May tree, One-seed Hawthorn, Whitehorn, Quickthorn, Motherdie
Parts Used
Leaf, Flower, Berry
Herbal Actions
Cardiotonic, diuretic, astringent, hypotensive
Health Benefits
Heart Health
A thorny berry with a soft spot for the heart.
What are the Benefits of Hawthorn?
Hawthorn notably contains both flavonoids and quercetin. As herbalists, we use hawthorn leaves and flowers in our formulas to support heart health and overall circulation.* This plant is truly a cardiotonic that's ideal for those with an active lifestyle and those wishing to give their heart a little extra love.
The whole plant is often used in herbal medicine, including leaves, flowers, and berries. We like to use the leaves and berries in our teas to get the benefits of the whole plant. Because of the juicy and tart taste of the berries, they're a great candidate for herbal foods. There are many traditional culinary preparations, including wine, jam, syrups, and vinegars.
Folklore & Historical Use of Hawthorn
The species name Crataegus is said to come from the Greek word krátaios, which roughly translates to hard, strong, and has always been there. Some say it was the plant behind the crown of thorns placed upon the head of Jesus. Folklore aside, it's unarguably been used for thousands of years and around the globe as a heart tonic, and in many different herbal medicine traditions.
Hawthorn's medicinal properties were first documented by Dioscorides, back in the 1st century A.D. Other Greek doctors, including Pliny, and Galen also recorded its benefits. Around 659 A.D. Tang-Ben-Cao recorded the use of a Chinese hawthorn, which in modern-day times is used in Eastern Medicine for digestion and heart health.*
Beyond herbal medicine, hawthorn has also played a role in herbal folklore to ward off evil spirits. To shield newborn babies from harm, the Romans would hang hawthorn sprigs over cradles. Pagans strung hawthorn flowers into garlands for use in May Day celebrations. Early Christians hung it over doorways for protection during the Middle Ages.
Botanical Description & Habitat
Native to Europe, Asia, and North America, hawthorn often gathers into thick hedgerows, and is often used as a living fence and for its strength to enclose pastures and meadows. It's a shrub that grows best with lots of sun and well-drained soil. Hawthorn tends to thrive in the East Coast of the U.S., though it can be found growing across North America, generally in more temperate climates. Its pink and white flowers come in spring which make way for its scarlet red berries to fruit in the late summer.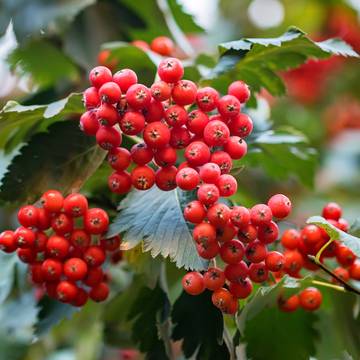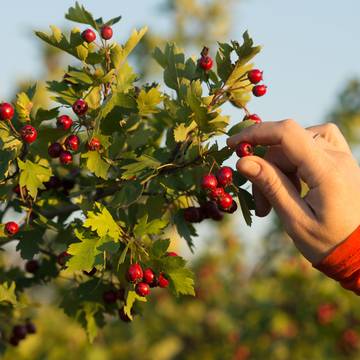 When To Use Hawthorn

Heart Health
Take regularly for cardiovascular maintenance.
This blend supports the cardiovascular system
Hawthorn & Hibiscus Tea
Organic Hawthorn with Hibiscus tea promotes heart health...
View Full Details
Would You Like to Set Up Auto Delivery?
Hibiscus Tea
Delicious, organic, and fruity, our Hibiscus Tea supports...
View Full Details
Would You Like to Set Up Auto Delivery?
Additional Information
Important Precautions:
Consult your healthcare practitioner prior to use if you have a serious heart condition; if you are taking cardiac glycosides such as digitalis/digoxin or blood pressure medication, or if you are pregnant or breastfeeding.
Legal Disclaimer:
The information and other content in this article are designed to provide a general overview of the botany, cultural history, and traditional uses of this herb. It is not intended and should not be construed as health advice. Every person is unique and you should consult with your health care provider before using any herbal product or supplement.