Tea Plant
Camellia sinensis
What do green, white, and black tea have in common? They come from the same plant—Camellia sinensis. Depending on how it's prepared, you'll get a variety of flavors and benefits.
Common Name
Green Tea, Black Tea, Tea
Herbal Actions
Stimulant, Astringent, Diuretic
Health Benefits
Energy, Mental Focus
Perk up with the most quintessential tea plant.
What are the Benefits of Tea?
Technically speaking, tea has traditionally considered any brew derived from the Camellia sinensis plant. Depending on the harvesting and brewing methods, the final product could result in a green tea, black tea, white tea, among a few other variations that you may be familiar with. Each of these present their own benefits but generally, this category of tea has been consumed much like a tonic, over time (often daily) to promote the health of the whole body. Because of its caffeine content, tea benefits are best experienced in the morning or as a mid-day pick-me-up and offers a healthy and natural way to stay alert and active.*
Folklore & Historical Use of Tea
Tea is one of the oldest forms of herbal medicine and has a rich tradition of ceremonial use, namely in Japan by way of China. As the legend goes, tea was first discovered through a happy accident. Shennong, an herbalist and Chinese emperor in 2737 B.C., was known as the "divine farmer" who discovered tea when boiling water and a dried tea leaf fell into his cup.
Since then, societies across the globe have developed many ways to harvest and brew Camellia sinensis leaves, resulting in myriad flavors, colors and health benefits. Notable variations include green tea, black tea, white tea, oolong tea, pu-erh, and matcha.
One of the most profound tea practices is a formal tea ceremony called chado, or "the Way of Tea," is an ode to harmony—in this case, the harmony between tea, art, nature, organic materials, and people. Highly influenced by Zen Buddhism, chado has been used as a sacred and meditative ritual in Japan throughout the ages. From the processing of the tea to the way it is served, all aspects of the ceremony demand mindfulness and care. While chado is typically a privileged experience of the elite, you certainly don't need to attend a formal ceremony to infuse its spirit into your everyday tea drinking rituals.
Botanical Description & Habitat
Native to Southeast Asia, the evergreen shrub known as "tea" is now grown worldwide in tropical and subtropical bioregions and is one of the top herbs in commerce. Generally, tea loves warm weather with partial shade, and thrives in climates with heavy rainfall and when grown in higher elevations. The tea leaf is then harvested and depending on the ecosystem and the way it's processed; the tea takes on many different characteristics, flavors, and consequently common names in commerce.
Some of our favorite teas come from organic, Fair Trade-certified green tea suppliers in India, whose farming practices make them an excellent sustainability partner. Their lush gardens nestled in the Himalayan foothills of India are founded on the principles of environmental, social, and economic sustainability.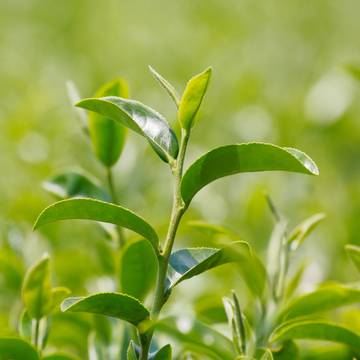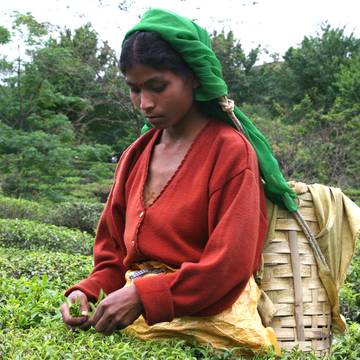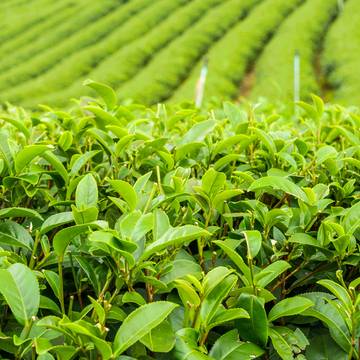 When To Use Tea Plant

Energy
Rev your engine morning and mid-day to stay alert.

Mental Focus
Sip to settle the mind and accomplish that project.
This blend gently invigorates, while alleviating digestive discomfort
Green Tea Peppermint
Our organic Green Tea Peppermint gently invigorates, while...
View Full Details
Would You Like to Set Up Auto Delivery?
Additional Information
Legal Disclaimer:
The information and other content in this article is designed to provide a general overview of the botany, cultural history, and traditional uses of this herb. It is not intended and should not be construed as health advice. Every person is unique and you should consult with your health care provider before using any herbal product or supplement.