Our teas have a conscience. We're committed to sourcing botanical ingredients that are produced according to rigorous sustainability standards, including criteria for measuring ecological, economic, and social sustainability.
We're proud to work with the following sustainability standards:
Fairtrade International (FLO): "Fairtrade Standard for Herbs and Herbal Teas for Hired Labour"
Fairtrade International (FLO): "Fairtrade Standard for Herbs, Herbal Teas & Spices for Small Producer Organisations"
Fair Trade USA (FTUSA) "Independent Smallholder (ISS) Standard"
FairWild Foundation (FWF): "FairWild Standard" (FWS)
Non-GMO Project: "Non-GMO Project Standard"
United States Department of Agriculture (USDA) "Organic Standards", including the "Wild-crop Harvesting Practice Standard"
Fair Trade:
We believe that everyone deserves a fair wage for hard work. That's one of the reasons why we're committed to fair trade. Traditional Medicinals® is a registered Fair Trade "brandholder", "licensee" and "manufacturer," and our products are certified by Fair Trade USA, an independent third party certifier. We were an early adopter of Fair Trade, having launched our first fair trade tea product in 1998, just one year after Fairtrade International (FLO) was established. We continue to work closely with our network of producers to help them to implement fair trade standards and get certified, and many of our products are in transition to fair trade certification and labeling. Today, about 35% of our products contain fair trade certified ingredients, including these best sellers:
Learn more about Fair Trade>>>
FairWild: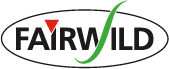 The FairWild Standard was established in 2006 to support efforts to ensure that wild-collected botanicals are produced in a socially and ecologically sound way. We use herbs like dandelion root, European elder flower, linden flower, licorice root, raspberry leaf and stinging nettle leaf that are FairWild Certified through the FairWild Foundation-accredited inspection and certification body known as the Institute for Market Ecology (IMO).
In 2009, we became the first company in the world to market FairWild® certified products. Today about 20% of our products contain FairWild® certified ingredients, including these best sellers:
Non GMO Project:

We are proud to stand against genetically modified food, and even prouder to state that 100% of our herbal tea products are verified by the Non-GMO Project, a nonprofit organization that offers third party verification and labeling for non-GMO products.
It is a long-standing policy of ours to purchase and use non-GMO (genetically modified organism) botanical ingredients and packaging components. We remain opposed to the practice of genetic engineering, an experimental technology which merges DNA (deoxyribonucleic acid) from different species, creating unstable combinations of plant, animal, bacterial and viral genes that cannot occur in nature or in traditional crossbreeding.
Learn more about the Non-GMO Project>>>
Sustainable Agriculture and Organic Wild-crop Harvesting

Today, over 97% of the herbs that we buy, whether cultivated or wild-collected, are organic.
For nearly four decades now, we've been committed to sustainable agriculture. We began sourcing organically grown herbs back in the 1970s from America's first major organic medicinal plant farm, Trout Lake Farm. Today, we continue to buy herbs from our friends at Trout Lake Farm.

In 1980, we were the first American company to market a range of organically and domestically grown herbal teas made from herbs grown at Trout Lake Farm. In 1995, we became a member of the California Certified Organic Farmers (CCOF), both an organic certification agency and organic trade association.
Traditional Medicinals® is a CCOF-certified organic handler and processor. CCOF inspects our operation and reviews our labels to verify that we meet the USDA National Organic Program (NOP) organic standards and regulations, which became law in 2001.
By the mid-2000's, we were able to transition nearly 100% of our wild-collected botanical ingredients to organic certification in compliance with USDA's new "Wild-crop Harvesting Practice Standard".
Learn more about the USDA'S National Organic Program>>>
Learn more about California Certified Organic Farmers>>>