2012 Sustainability Report
Environmental and Social Sustainability
While sourcing more than 100 botanicals from more than 25 countries around the globe, our company works to support social justice and environmental health – from collection to cultivation to consumption. Our ultimate goal is to help transform the commerce of herbs by supporting ethical and sustainable trade at every point of the value chain. Developed under the Sustainable Food Trade Association guidelines, the following captures achievements as of 2012.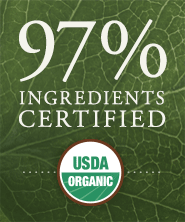 Organic Certification Protects Environment
In 2012 we purchased more than 1 million pounds of organic ingredients. To preserve and protect the environment and a way of life in communities around the globe, we are committed to certified sustainable agricultural methods as well as sustainable resource management and harvest of wild medicinal plants.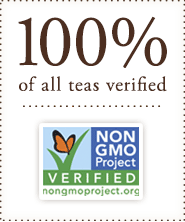 Non-GMO Top Priority
We are opposed to the practice of genetic engineering and believe the practice should be halted to prevent potential long-term risks to the environment and human health. We also see it as a serious threat to certified organic and biodynamic agriculture and wild plants. Until the practice is discontinued, we believe all products containing genetically engineered ingredients should be clearly labeled.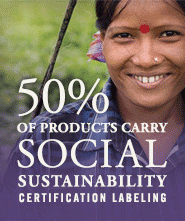 Committed to Social Certification
We view the quality, safety and efficacy of our herbal teas as being directly linked to good relationships with local, rural and indigenous people who are empowered to steward some of the world's last remaining pure and natural ecosystems where the highest quality medicinal plants are harvested and grown.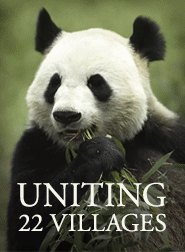 Habitat Protection Earns Recognition
In collaboration with World Wide Fund for Nature (WWF-China), we're supporting the development of the Panda Friendly Standard. The initiative is helping ensure the sustainable management and collection of wild medicinal schisandra berries while preserving and protecting the rare giant panda habitat in the upper Yangtze region of China. In 2012, the project earned the Outstanding Contribution Award from the Chinese State Ministry of Environmental Protection and an Equator Prize from the United Nations Development Programme (UNDP).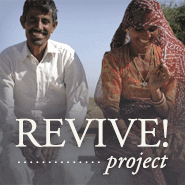 Nurturing Community Welfare in India
We invested $150,000 in the organic agriculture based Revive! Project to reduce poverty, create food and water security, enhance community self-reliance, provide education and health services and empower women among 12,000 impoverished villagers in the Thar Desert region of Western Rajasthan, India.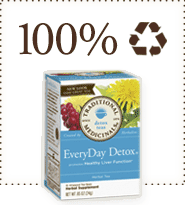 Setting Standards for Sustainable Packaging
Our tea carton packaging is made of 100% recycled paperboard. Our goal by 2024 is for all packaging components to be biodegradable, compostable and/or recyclable, and for the agriculturally-derived packaging components like our Manila hemp fiber tea bag filter paper and cotton strings to be organic and Non-GMO Project verified.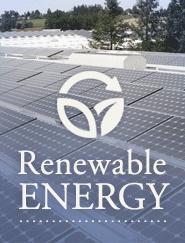 Powering Our Plant with the Sun
During the long, sunny California summer months, we produce more energy than we consume at our headquarters in Sebastopol. In the winter, when days are shorter, we do purchase additional electricity, offsetting some of the impact with Green Energy Certified Renewable Energy Certificates through the Bonneville Environmental Foundation.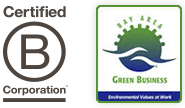 Certified B Corporation and
California Certified Green Business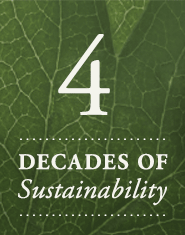 Sustainably Minded Since the Start
1974: Traditional Medicinals was founded in Guerneville, California
1978: Designated profits from two herbal teas to support local clean energy activist group SoNoMore Atomics
1980: First U.S. manufacturer to market a range of organically and domestically grown herbal products
1982: First U.S. manufacturer to market a range of herbal products packaged in cartons made from 100% recycled paperboard
1990: Introduced the first lines of post-consumer waste paper products (Envision and Green Forest brands) on the 20th anniversary of Earth Day
1992: Joined Green America's Green Business Network™ of socially and environmentally responsible businesses; Became a Green America Certified Business
1995: Became a member of the California Certified Organic Farmers (CCOF), the only full-service organic certification agency and trade association.
1997: Earned the Waste Reduction Awards Program (WRAP) award issued by California Department of Resources Recycling and Recovery (CalRecycle) annually until the program ended in 2011
1998: Began to label and market herbal tea products with Fair Trade Certified™ ingredients
2001: Began to offset GHG emissions through the purchase of "Green-e Energy Certified" Renewable Energy Certificates
2004: Joined a global project with IUCN, TRAFFIC, and WWF to help develop and implement the International Standard for Sustainable Wild Collection of Medicinal & Aromatic Plants (ISSC-MAP)
2008: Installed 1,450 solar panels and since have generated an average of 426,178 kWh of electricity annually
2008: Named winner of the 2008 Nutrition Business Journal (NBJ) Business Achievement Award for Environment and Sustainability
2009: First manufacturer in the world to label and market herbal products with FairWild® Certified ingredients
2009: Initiated the first phase of our five-year REVIVE! Project in Rajasthan with the non-profit organization WomenServe
2010: Became a Certified B Corporation
2012: Became a member of the Sustainable Food Trade Association (SFTA) and committed to reporting annually our sustainability and social responsibility performance
2012: Increased the organic percentage of our botanical raw materials to 97%; Achieved 100% Non-GMO Project Verification of our herbal tea products
2013: Became a Certified California Green Business