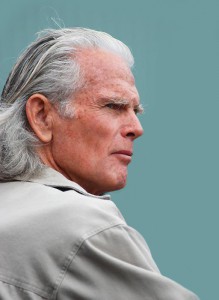 Drake Sadler
In the early 1970's, Drake Sadler was a community activist who believed that empowered people could change the world for the better. His mission was to promote the knowledge of Traditional Herbal Medicine, while creating fair and equitable trading relationships with the mostly impoverished people around the globe who collect and grow medicinal plants. For the past four decades, Drake has guided Traditional Medicinals through a time of incredible change, leading people to a newfound respect for herbalism.
As Drake said recently: "With the support of our health conscious consumers and the introduction of organic agriculture, we have developed a unique business strategy which reduces poverty and hunger, rebuilds families and restores their self-sufficiency, and provides economic stability in the rural indigenous communities where our herbs come from. Herbal experts from Traditional Medicinals are constantly working to improve herb quality and social conditions in these communities, but it isn't necessary to travel to distant native villages to see that the entire planet desperately needs new social business models which are non-exploitive, free from discrimination, environmentally sustainable, nurture our spirits and serve humanity."
Traditional Medicinals has pursued the rigorous process of getting nearly every product certified organic, and many also certified Fair Trade and now Fairwild. We've also built strong relationships with supply partners that affect real change.
For Drake, Traditional Medicinals is a vision realized, and after all these years, the ideals he started out with remain fundamental to the core values of the company.
Gary Gatton

Gary joined Traditional Medicinals in January 2013 to lead our sales efforts. After spending more than 25 years managing sales at national food and consumer goods companies, including a 10-year stint selling Kashi brand in the U.S. and Canada, Gary found he wanted to use that experience for a more purpose-driven business in the health and natural foods sector.
In his role as Chief Customer Officer, Gary was instrumental in driving growth and expanding distribution beyond our roots in natural grocery to conventional grocery and e-commerce. In April 2022, Gary was promoted to the role of Chief Executive Officer.
His past positions have included leading Kellogg's global Walmart business, leading sales for Canada and running Trade Marketing and Shopper Marketing. He has also held several positions in sales for both Procter & Gamble and Pillsbury. Gary earned a BS in Finance from Ball State University.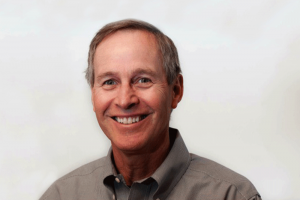 Dr. John B. Elstrott, Jr.

Dr. John Elstrott adds a wealth of knowledge and a great understanding of our mission and purpose as a board member at Traditional Medicinals. He has a long career in the natural foods industry, including working as Chief Financial Officer of Celestial Seasonings and currently serving as Chairman of the Board for Whole Foods Market, Inc.
In addition, Dr. Elstrott is a Professor of Entrepreneurship and the Emeritus Executive Director of the Institute for Entrepreneurship at Tulane University's Freeman School of Business in New Orleans, LA.
He is the Founder and Director of the Tulane Family Business Center and has served as an economic development and strategic planning consultant for state and municipal governments. He's also an active entrepreneur in the venture capital, wetlands mitigation, banking, pharmaceutical, financial services, medical and functional food industries. Dr. Elstrott has won numerous teaching awards including the National Freedoms Foundation Leavey Award for Excellence in Private Enterprise Education, the Edwin Appel Prize for bringing Entrepreneurial Vitality to Academe, and the James T. Murphy award for Teaching Excellence. He was named the Ernst and Young Louisiana Entrepreneur of the Year in 1997 for his support of entrepreneurship education, and in 2007 he was awarded the Howard W. Wissner Award in recognition of a professor who has displayed excellence in teaching, interest in students, and their activities and exceptional efforts to improve the A. B. Freeman School of Business.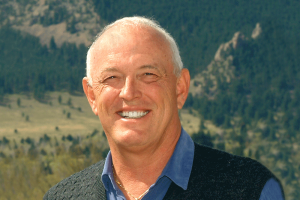 Mark Retzloff

Mr. Retzloff is a pioneer in the organic and natural foods industry with a 49-year career starting and managing successful companies. Co-founder, former chairman, and CEO of the Boulder, CO-based Alfalfa's Markets, he also co-founded Aurora Organic Dairy in 2003, and currently acts as a senior advisor to the company. He served the University of Michigan's School for the Environment and Sustainability, (SEAS), as Practitioner-in-Residence from 2014 to 2016. He is currently Chairman of the Board of Natural Habitats Group, a Netherlands-based, fully integrated leader in organic sustainable palm oil production, processing, and distribution. He currently mentors, counsels, consults and advises numerous leaders and companies in the natural, organic, local and sustainable food sector.
Mr. Retzloff started his career in natural foods retail, as co-founder of Eden Foods, Rainbow Grocery, and the original Alfalfa's Market's, which merged with Wild Oats Markets in 1996. In 1990, Mr. Retzloff was chairman of the Organic Food Alliance which was instrumental in passing the 1990 Organic Food Production Act in D.C. Mr. Retzloff went on to become the co-founder of Horizon Organic Dairy. There, he served as Chairman, CEO and President International. He then became Chairman of Rudi's Organic Bakery where he helped execute a successful turn-around.
He lends his knowledge as a board member and advisor to emerging companies, which have included Blue Horizon Organic Seafood, BlueSun BioDiesel, Boulder Ice Cream, Crocs Footwear, Evol Burritos, Goddess Garden, Haystack Mtn. Goat Cheese, Sambazon Acai, Traditional Medicinals, Tempt Hemp Milk, and Uncle Matts Organic Juice. Mr. Retzloff is a founding partner at Greenmont Capital Partners, and Founder and former Chairman of The Organic Center and he is a past 11-year board member of RSF Social Finance.
Mr. Retzloff sits on the University of Michigan's School for the Environment and Sustainability, SEAS, Dean's Visiting Committee and is chairman of the Advisory Board for the University of Michigan's Center for Sustainable Systems, CSS. He also serves on the Board of the Center for Ethics and Social Responsibility, CESR, at Leeds School of Business at the University of Colorado, Boulder and also is Co-Chair of the Advisory Board of CU's Masters in the environment school, MENV. He recently joined Colorado State University's School of Agriculture Dean's Advisory Board. Mr. Retzloff is also Member of Blackstone Entrepreneur Network Leadership Group. In the greater Boulder community, he is past president of Community Food Share, past President of Growing Gardens, current board member of Boulder Open Space Conservancy, BOSC and Co-Founder of Naturally Boulder.
Mr. Retzloff received his B.S. degree in Environmental Studies from the University of Michigan and has received several awards, including the Organic Trade Association's Lifetime Leadership Award, the Boulder Chamber of Commerce's Lifetime Achievement Award, and Entrepreneur of the Year Award, Naturally Boulder's Lifetime Achievement Award. He was inducted into the Boulder County Business Hall of Fame and New Hope Natural products' "Hall of Legends."
Mr. Retzloff lives on a farm with his wife, Terry, outside Boulder, Colorado, where they raised their three children. In his free time, he enjoys gardening, golf, and visiting his home in Hanalei Kauai, Hawaii.
Tripp Baird
Tripp is an entrepreneur, impact investor and advisor who has dedicated his entire career to health, wellness and sustainability. As a younger man, Tripp was heavily influenced by his father, an early investor in the organic movement. This early exposure, coupled with his active outdoor lifestyle, a spiritual practice in Buddhism, and a love of systems has driven an ongoing passion for supporting the Health and Natural Foods (HNF) world.
After co-founding Partnership Capital Growth, a merchant bank focused in healthy, active and sustainable living, Tripp founded and is serving as managing partner for The Builder's Fund. This private equity platform and fellow B-Corp invests in purpose-driven companies in the areas of sustainable food and agriculture, health and wellness, environment and resource efficiency, and social justice.
Throughout his career and among his many credentials, Tripp has invested in, secured funding for and helped develop successful brands like Manduka, Sambazon, Planet Organic, Pure Organic, Equator Coffee, BOGS Footwear, Muscle Milk, Faraday Bicycles, Ragnar Relay, Urban Remedy, New Leaf Paper and Mrs. Green's Natural Markets. He is a dual magna cum laude graduate of Harvard University.
When not lending his financial expertise to the next great HNF company, Tripp can be found teaching yoga, making art, or enjoying the outdoors with his wife and two sons near their home in the San Francisco Bay.
Melanie Dulbecco
Melanie Dulbecco's passion and expertise in organizational development and scaling social impact companies rightfully earned her a place on TM's Board of Directors in 2018. Having spent close to three decades as the CEO of Torani, she knows what it takes to grow organizations and people with purpose.
During her tenure at Torani, Melanie has led the vision and strategic direction of multiple business models, expanding customers, products and market approaches across the United States and to over 50 countries. She's thrived in helping scale the organization through growth, business processes, new technologies, team-building and best professional practices. Valuing people through all tiers of the business has helped her create a rich work culture for the entire organization. With a mantra of, "Grow, baby, grow," Melanie has cultivated Torani's annual revenue growth by an average of 20% each year during her tenure.
In her local community, Melanie has blazed trails in economic development. She is currently involved in the organization, SHE-CAN, to mentor and support young women from Rwanda and Cambodia. Equally committed to the development of low-income youth in South San Francisco, she also serves as an active board member of the Boys & Girls Clubs in San Mateo County.
Melanie earned her B.A. in Economics from U.C. Berkeley and her M.B.A. from the Stanford Graduate School of Business. She continues to work closely with both of her alma maters by supporting Cal's Opportunity Lab in research on income inequality and is a favorite speaker in Stanford's Managing Growing Enterprises class.
During her down time, Melanie enjoys cycling, art and live music, traveling to learn about new cultures, and sharing good food around the table with family and friends.
Friends and Advisors
Nioma Narissa Sadler
Since early childhood, Nioma always wanted to be a reporter and travel the world telling stories. Denied a formal education, she spent her early teen years in libraries, reading about crimes and discrimination against women and girls. Her passion for these issues propelled her to work for change, and she created WomenServe, a nonprofit organization dedicated to women's empowerment.
Many women are engaged in the wild collection and cultivation of medicinal plants. Their empowerment and the well being of their families are fundamental to the Traditional Medicinals social business mission. For the past decade, WomenServe has helped to shape policies and implement programs focused on gender equality, health, food and water security, economic development, and education for women and girls in Traditional Medicinals sourcing communities. Nioma is honored to serve as an advisor to the Traditional Medicinals team in this capacity.
Joel Dee
Joel Dee has been advising Traditional Medicinals since 1979. Joel is the founder and President of Edward & Sons Trading Co., Inc. Edward & Sons' mission is to bring to market innovative natural grocery products from around the world. He serves on the Board of Northern Expediting, a NJ converter and printer of packaging films, and also on the Board of the Ce De Candy Inc. Best known for its Smarties brand candy rolls, Ce De is a family owned business founded by Joel's father.
Steve Demos
Steve Demos is the natural foods trailblazer and the visionary behind NextFoods and its GoodBelly brand. A progressive entrepreneur with more than 30 years of experience in creating and marketing environmentally and socially-conscious foods, Demos is also the founder and former president of White Wave Inc. (Silk Brand), the largest producer and marketer of soy-based products in the U.S. He founded White Wave in 1977, where he led all aspects of the Company until it was sold to Dean Foods in 2005.
NextFoods is an extension of Demos' belief in "right livelihood," a concept that fosters responsible, mindful and profitable capitalism. Simply stated: "Good for me, good for you, good for everyone that touches it."
Michael Funk
Michael Funk has been a key pioneer in the natural food industry for over 38 years. His experience in promoting and distributing organic foods started in 1976 when founded Mountain Peoples Warehouse, building his company into the leading natural food wholesaler in the Western United States. In 1996, he co-founded and took public United Natural Foods to form a natural food distributor that he led to become the largest in the world. As President and CEO of UNFI, Funk grew the company at an average growth rate of 20% per year. He stepped down as CEO in 2008, and currently serves as the Chairman of the Board.
Peter Roy
Peter Roy was the former President of Whole Foods Market. In 1984, Peter founded and became president of the Natural Foods Network, an industry trade association that brought together the principles of Whole Foods Market, Bread and Circus, Mrs. Gooch's, Wellspring Grocery, and Whole Food Company. All of these companies would eventually merge into Whole Foods Market and become the highest volume natural and organic products retailer. Peter currently serves on the board of United Natural Foods, Inc. (NYSE: UNFI).
Steve Terre
Steve Terre is a highly motivated sales professional with 34 years of experience in all aspects of sales and sales management. Steve was Vice President of Sales at Traditional Medicinals for 18 years from 1984 to 2002. He has served in an advisory role from 2002 to today. Steve's strength in building businesses are well known in the natural products industry, from independent health food store owners to top executives of the largest companies.
Mike Burbank
Mike met Drake Sadler almost twenty years ago and fell in love with Traditional Medicinals' mission, people, and products. Since 1983, he's served as a financial advisor to the founders and CEOs of food and beverage companies, and today, he is Managing Director and Private Wealth Advisor with the Private Wealth Management division of Morgan Stanley, leading a team focused on financial planning and investment management for the owners of food, beverage and consumer products companies. He's achieved such success that in 2013, 2014, 2015 and 2016, The Financial Times recognized Mike as one of the Top 400 Financial Advisors in the United States. Mike and his wife, Cindy Roberts, are also proud to be investors in a number of businesses that are pioneering market-driven restoration and sustainable business practices including Guayaki, Sambazon, Big Tree Farms, and Traditional Medicinals.